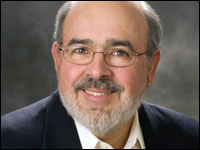 The free market is a wonderful thing. With regard to IT, I've always been impressed by the ability of vendors to rapidly identify and respond to market trends and customer demands. Whenever a new concept emerges onto the scene and a glimmer of interest begins to take hold, it's not long before we're inundated with offerings that strive to embrace this concept and, hopefully, make it more viable.
At the same time, not everything new and innovative is necessarily a good or an appropriate fit. The phrase "caveat emptor" (buyer beware) also must be heeded. At the onset of the dot-com era in the not-so-distant past, the commercial Internet was a new and exciting concept. Virtually everyone was rushing to get a piece of the pie, and for every mega-success like Google and Amazon, there were multitudes of "iFlops." (Remember Pets.com or eToys?)
2009 has turned out to be the breakthrough year for cloud computing — and, just as with the Internet, vendors and consumers are grappling with what it means to them. Vendors seek to tap into a huge market opportunity and are busily developing new products or, at a minimum, repositioning old ones. Users are, by and large, intrigued by the notion of cloud computing and are at various stages of sorting through product offerings and spin in an attempt to identify what aspects of the cloud may prove to be beneficial to them.
Smorgasbord in the Clouds
For many, this is turning out to be particularly challenging — in large part due to the myriad of offerings and approaches that fall under the banner of "cloud." Within some IT organizations, this has led to a certain degree of cynicism and even hostility. While some skepticism may be warranted, debating whether the cloud phenomenon is real or a passing fad has become somewhat moot.
If you're an IT manager, you've probably already been asked by your boss — or perhaps your boss's boss — about this "cloud thing" and whether it makes sense for your organization. If it hasn't happened yet, don't worry — it will. Therefore, prejudices and predispositions aside, it is important to be ready to respond.
To fully evaluate the cloud phenomenon, it's necessary to consider it from two perspectives. The first is to gain an understanding of the technological smorgasbord of cloud categories and the various offerings that exist within those categories. Equally important, however, is the need for organizations to introspectively evaluate their cloud "readiness," developing an understanding of their business requirements and how they may be addressed via the cloud, as well as gauging their ability to effectively leverage a cloud approach.
Cloud Confusion
Much has already been written on the various definitions of "cloud." To briefly summarize, clouds can exist as public or private entities; they can be internal to an enterprise, provided and managed by an external organization, or even a hybrid of both.
They can exist at various functional strata in the IT service stack, ranging from application and middleware to various infrastructure components. Depending on how strictly one defines "cloud," one may be built upon proprietary or open source components.
There is a lot to consider here, and understanding the subtleties of the various permutations is a first step to be followed by a deeper dive into specific cloud technology categories as appropriate.
Cloud Readiness
Beyond the technical nuances, organizations must develop some degree of what might be termed "cloud readiness." This has less to do with technology than with the ability to establish a framework by which to evaluate the potential impact of the cloud from a business perspective.
Cloud readiness implies having a very clear understanding of your IT business requirements and the extent to which current service offerings satisfy those requirements. It's also essential to know the costs associated with delivering them in order to determine if and where it makes sense to consider a cloud-based option.
In essence, cloud readiness requires viewing current offerings through the lens of a service provider. Cloud vendors offer services with certain defined commitments and associated costs for delivery. If you cannot express existing service capabilities in the same manner, how can a meaningful build/buy comparison be done?
Cloud Maturity
While there is much focus on the public cloud, where the actual delivery of a cloud service is the responsibility of a service provider, many organizations are of a sufficient scale that they will opt to build and offer their own cloud services — a private cloud within the organization. This has some significant implications beyond the selection of particular technology sets.
The deployment and management of a private cloud also demands that IT adopt a similar mentality to a public cloud provider:
Specific service definitions that incorporate service level agreements (SLAs), along with the ability to track those SLAs, are essential;
Since a major attraction of the cloud is rapid provisioning and the ability to purchase services on an as-needed base, a well-developed demand-forecasting capability is needed to avoid purchasing too far ahead of the curve;
The consumption-based dimension of the cloud also demands cost transparency throughout the service supply chain; and
A foundation of business-oriented metrics — such as cost-of-capital, cost-of-operations, and margin — in addition to traditional IT operational metrics is needed for effective management.
While this might sound somewhat daunting, consider this: The promise of the cloud model is to offer dynamic resource consumption and improved flexibility to organizations, i.e., high levels of both scalability and flexibility. As public cloud services mature, they will be emphasizing these benefits and offering them at ever more competitive costs.
If internal IT organizations do not evolve to a service-centric focus that provides either significant differentiators in terms of capabilities or comparable efficiencies, then the public cloud will become an increasingly attractive alternative.
This is not to suggest that the public cloud will necessarily be the right model for all, or even most, organizations. However, the real impact will be that the overarching benefits of the cloud vision are going to be demanded on a much broader scale. With the advent of virtualization, increased availability of communications bandwidth, and newer distributed computing models, the technical capabilities exist to deliver those benefits.
The service-centric mindset for defining and delivering these services will spur the realization of this vision on a much broader scale.
The concept of the utility computing model and IT as a service provider has been evolving for several years. The cloud is an important enabler, and it can very well become the catalyst for rethinking the delivery of IT services. Ready or not, here it comes.
---
James Damoulakis
is CTO at
GlassHouse Technologies
.