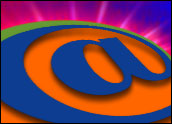 E-mail marketers at Time saw a significant increase in the effectiveness of their campaigns when testing a delivery system that certifies the origin of electronic messages.
The system, Goodmail, is designed to create a trusted class of bulk e-mail that won't be hampered by spam filters imposed by Internet Service Providers (ISPs). For inclusion in that class, bulk mailers would pay Goodmail on a per message basis.
In the Time experiment, which targeted the company's magazine subscribers who are AOL members, Goodmail marketing pieces generated click-through rates that were 30 percent higher than messages without the technology; recipients logging into Time Web sites from the messages were 28 percent higher; and customers choosing a service option after viewing the mail were 27 percent higher.
Flat Delivery Success
However, one of Goodmail's biggest selling points — guaranteed delivery — varied little.
"What we saw in the tests was that the delivery rates between the Goodmail and non-Goodmail were actually flat," Ernie Vickroy, marketing director for Time Consumer Marketing, told the E-Commerce Times.
"Once it was delivered into the mailbox, it appears that more people opened it," he continued, "but more importantly, more people did what I wanted them to do — go to our customer service site and login."
Magic Logo
Time will continue to test the system on consumers in the coming months, Vickroy added.
"We want to see if this was a novelty, or if they really do feel better about opening and acting upon something with Goodmail's certified logo on it."
That logo is supposed to mean that the sender of a message is who they say they are and that they've been vetted by Goodmail as a responsible bulk mailer.
For ISPs accepting the Goodmail system, the logo tells them a message is safe to deliver to an inbox, and doesn't have to be subjected to the kind of scrutiny applied to typical e-mails.
Alive on Arrival
Not only is that logo supposed to guarantee delivery of an e-mail message, but that it will also arrive in a mailbox intact.
"Many mailbox providers limit the functionality of messages sent by bulk mailers in terms of images and links," Goodmail Systems Vice President of Sales and Business Development John Ouren told the E-Commerce Times.
He maintained that the company predicts bulk mailers should receive a 25 to 50 percent "lift" in response to their e-mails from Goodmail compared to plain e-mail.
Privilege Pays
"That's because they're getting a number of privileges that they can't necessarily receive reliably without certified e-mail," he added.
Of course, bulk mailers are expected to pay for those privileges, although on Tuesday, Goodmail announced a program to allow bulk mailers to try out its system free for 90 days if they sign up with the company by Sept. 30.
No rate card has been worked up yet for the service, Ouren said, but for senders of millions of messages per month, the rate will be around a quarter of a cent per message.
Two-Tiered Internet
The Goodmail scheme has drawn fire from Net egalitarians who see the technology as a step toward creating a tiered e-mail environment that will destroy freedom of expression on the Web.
"Goodmail wants to let giant corporations pay for their own tier of e-mail delivery and leave everyone else in the slow lane," Adam Green, a spokesperson for MoveOn.org Civic Action in Arlington, Va., told the E-Commerce Times.
"All they did in this test," he continued, "is prove that if a giant corporation like Time invests hundreds of thousands or millions of dollars in a special, privileged e-mail system, everyone else's e-mail system is getting delivered 30 percent slower.
"We need a system where the big guy and the little guy have improved e-mail reliability, not just big guys who can afford to spend millions.
"This is all about a two-tiered Internet — a fast lane for the big guys and a slow lane for everybody else," Green declared.