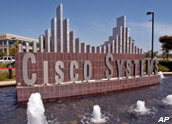 Cisco has reportedly stopped selling its Umi home videoconferencing system.
The decision marks the end of a short life for the product, which was launched just over a year ago in October 2010.
It's yet another move by Cisco to reduce its presence in the consumer market, where the company has had difficulty making headway. It killed off its Flip line of video cameras in April, for example, after paying US$590 million for Pure Digital Technologies in 2009.
"The Umi struggles, combined with the reorganization of its consumer division, sends a larger message — that Cisco is still struggling to understand consumer wants and needs, and to launch products that address them," Carl Howe, vice president of data sciences research at the Yankee Group, told the E-Commerce Times.
However, the product may live on under a different name, suggested Matt Davis, a research director at IDC.
"We think it's going to be retransitioned to meet the needs of the small-business community and potentially revive itself through a service provider rather than through the retail channel," Davis told the E-Commerce Times.
Cisco did not respond to our requests for comment for this story.
What's an Umi?
The Umi consisted of a high-definition camera, a console and a remote. Connecting the system to an HD TV and a wireless or wired broadband connection would provide a high-end video communication session that was controlled by the remote.
Users could make calls, access video messages, manage contacts, customize their profiles and settings, and record their own videos, which could be shared on Facebook or YouTube or through email.
Video calls could be placed and received on any computer with a webcam and Google video chat.
The company placed considerable resources behind marketing Umi, getting the "Oprah Winfrey Show" to use it, launching a national advertising campaign featuring actress Ellen Page using the system, and conducting a tour of more than 20 major malls throughout the United States to give consumers a hands-on experience.
The Umi was retailed at $600 with a monthly fee of $25 for unlimited calls, video messaging and video storage.
No Love for the Cisco Kid
However, consumers didn't respond to Umi as warmly as Cisco had hoped.
"When they briefed me on the product, I thought they had lost their minds," Rob Enderle, principal analyst at the Enderle Group, told the E-Commerce Times.
"They told me the price, and I thought that was way over market, then they said there was a monthly charge and I thought that wouldn't fly, and then they said you had to buy two [systems to communicate] and I thought, 'Oh my God, it's a Microsoft plot,' and suddenly the Zune looked smart by comparison," Enderle said. "At least the Zune was useful for other things; Umi just wouldn't work unless connected to another Umi."
The Zune was an MP3 player launched by Microsoft that has since been pulled. It's also the name of an entire line of digital media services and products from the company.
Umi was also facing competition from video chat features in mobile devices as well as from the Skype service.
"You've got products like smartphones and tablets, and now smart TVs that are going to be used for reasonable-performing videoconferences," Andrew Eisner, a director at Retrevo, told the E-Commerce Times.
Further, "Skype is very strong in that market and is being bundled with smart TVs," Eisner added. "It doesn't take much in the way of hardware to create a videoconferencing system now."
Tripping Over Wall Street
Cisco "was facing an uphill battle to start, given its decision to sell Umi for $600, when consumers largely see videoconferencing as a free feature of other products," the Yankee Group's Howe pointed out.
However, the real reason Umi was pulled is that Wall Street analysts were pressuring Cisco, IDC's Davis suggested.
Changing the price "wasn't an insurmountable problem for Cisco," Davis said. "Wall Street was howling for Umi to be discontinued. They didn't like the strategy from the beginning — it wasn't high margin, it wasn't for the business sector. You can't build the market when there's no patience from your investors to allow you the time and resources to do that."