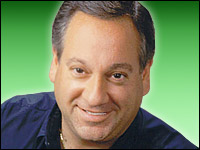 I just gave a speech to the Georgia Chapter of the Public Relations Society of America on the changing opportunities in the wireless and telecom industry. The response was terrific, but I could tell not everyone understood the changes occurring in the industry and the unbridled opportunity that is starting to appear.
I updated the group on the growing opportunities and the challenges that are starting to occur in the industry once again — how it is changing now and what it may look like in the next few years; who the leaders are today and how that will change tomorrow; how to see the early stages of this new era and how to succeed in it.
Think about the wireless industry. Five years ago, Apple's iPhone didn't even exist. Three years ago, neither did Google's Android OS. Today, they lead the transformation of the wireless industry. Who and what is next?
The industry is transforming itself rapidly, in new and unpredictable ways. That is the threat and the opportunity. Could that show you what new clients to search for? Or if they are already clients, does it show you how to win for them and hang onto them?
Lightning Strikes Twice
Mary Dillon, the new CEO of U.S. Cellular, just made what may turn out to be a major industry-reshaping announcement. She came from McDonald's, where she was the chief marketer during the last few years. She was very successful helping to turn that company around. Will she be as successful at the helm of U.S. Cellular?
She comes at this from a marketing perspective. This reminds me of the success MCI had in the 90s.
Dillon is introducing a brand new idea into the wireless space: the "Belief Project." This is a frequent flyer type program — but for wireless customers, not airline customers. This was such a huge success in the travel industry, she wants to make lightning strike twice in the wireless world. "Wake Up" is the name of the new campaign to introduce it to the marketplace.
Will this be successful for U.S. Cellular? If so, will the idea spread to other wireless carriers? Too early to tell, but Dillon is the kind of person who could lead the industry forward. This is the kind of breakthrough thinking that we need to see more of as the industry continues to change.
The same challenges and opportunities exist now in wireline telephone, cable television and IPTV, Internet, VoIP, computers and more. It's around all the services and equipment, handsets and network gear.
The 1990s were a magical time in the PR industry. There were so many new and young companies with earthshakingly new ideas and they all needed help with PR. Then the early 2000s came, and the entire industry slammed into a brick wall.
That rattled the PR industry for many years. However, new opportunities have been developing over the last several years, and smart PR professionals are jumping in early.
Better PR Trumps Better Burger
Looking at the changing technologies, competitors, and regulations, it is easy to see that the next wave of opportunity is beginning to form.
This is the kind of marketplace where new companies will lead and existing leaders may falter. Over the years, I have been invited to visit with the leaders of many PR agencies, ad agencies and companies to share my thinking on this important topic.
Think about this. Between McDonald's and Burger King, customers have said Burger King makes a better burger, yet McDonald's keeps winning the race, staying No. 1 in sales and revenue. Why? Winning in PR is one key. There are countless examples, but you get the point.
I told the PRSA group it is as important to understand the changes reshaping the telecom industry as it is to understand the changes reshaping public relations.
If you are one of the few who understand what is happening, you could be one of the big winners in the next several years.
The wireless and telecom business looks very different today compared to a few short years ago.
Feeding the Beast
Companies like AT&T, Verizon, Comcast, Time Warner and Cox are firing on all cylinders right now. In addition, their public relations efforts are excellent. They are proactively pumping out press releases with all sorts of story ideas and information.
They feed the media and analyst beast. That is key. There are so many stories that have to be covered that writers don't have the time to do much more.
What about Qwest? They are having trouble growing in comparison. They are now in the process of being acquired by CenturyLink, which also acquired Embarq, which was Sprint's local phone business. What new challenges and opportunities will CenturyLink face as it becomes the new No. 3 baby bell.
Windstream has similar challenges and opportunities. It used to be Alltel, but spun off its wireless business. It is growing and will be in a strong No. 4 position.
I think the local phone business will split into two segments — AT&T and Verizon in one group, and CenturyLink and Windstream in the other. That means two groups, each with a No. 1 and No. 2 player — no Nos. 3 and 4.
You know what that means from a PR perspective, right? Gold.
CenturyLink and Windstream are doing well so far because of acquisitions and expansions of their services. However, they have never been active with PR. Now, as they rapidly move into the focus of media and analysts, will they successfully handle the new pressure well?
Either they will be actively putting information and story ideas into the marketplace to keep reporters busy, as AT&T and Verizon do, or these same reporters will be looking for their own story ideas. When they do that, the stories are often much more challenging.
Sprint was strong in the 90s but has had trouble during the last several years. It is fighting hard to repair and rebuild. It is taking a while, but as it continues to improve, it must put out good PR stories and ideas to keep the media following those helpful, rather than harmful, stories. It has begun to do so over the last year or so.
Nokia, RIM on the Ropes
Companies like Nokia and BlackBerry maker Research In Motion face a significant challenge. Momentum has shifted to the Apple iPhone and the many Android smartphones. The marketplace has suddenly changed.
Nokia's Symbian OS is No. 1 worldwide. However, in North America, Nokia is known as a feature-phone maker; it's not a smartphone brand. It has two challenges: Update the technology, and update the brand.
As the marketplace is moving toward smartphones, Nokia is stalling. It has a new CEO, Stephen Elop. Does he understand the challenge the company faces to update the technology and the brand? Companies like Samsung, HTC and Motorola are seeing rapid smartphone growth.
What about RIM? It is a smartphone maker, so shouldn't it be in the catbird seat? Even though it still holds the lead in North America, the marketplace is suddenly changing, and it has not innovated. The iPhones and Androids are stealing the media thunder.
RIM's new operating system is an improvement, but it's not as impressive as Apple's iOS or Google's Android. RIM is launching a new tablet computer similar to Apple's iPad, but it targets the business market. Have Nokia and RIM seen their best days? Either they crack the code and recover, or they will continue to decline.
This is more than just building the brand — it's also about updating the technology.
Magic Wand
There are many public relations and advertising opportunities bubbling to the top right now. Ideas that don't even exist today will be developed in coming years. Do you have the right ideas to help these companies?
Remember, the power of PR is often the crucial difference between whether a company makes it or not.
I expect a shakeout may start to change the equipment side of the industry as well. Companies like Alcatel-Lucent, Cisco and dozens of others will be involved, with many changes and acquisitions. There are too many competitors for the present marketplace.
Good PR is key during this transformation. Every company needs to get up to speed with its PR and advertising.
In the next several years, PR will play a renewed and important role. What innovations are coming next? Who will have the best products?
Success is about doing two things well. One is having the right — and updated — technology. New ideas. New thinking. Leading the industry. Two is having successful public relations and advertising strategies so you can let the world know.
A company doesn't have to have the best product to be No. 1. It is often a wave of the magic PR wand that gets results.
Who led yesterday, who leads today and who will lead tomorrow — and why — are the key questions. Apple and Google are transforming the wireless space; who and what is next? Are you ready to play in the big game once again? Tomorrow's leaders are developing right now.
---
Jeff Kagan
is an E-Commerce Times columnist and a wireless, telecom and technology analyst, author and consultant. Email him at
[email protected]
.