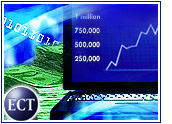 The quest to be No. 1 in the online job recruitment space is now essentially a two-party race.
The corporate backers of CareerBuilder announced Friday that they are acquiring job site Headhunter.net (Nasdaq: HHNT) in a direct attempt to dethrone the current online job leader, Monster.com.
CareerBuilder said that its parent companies, newspaper publishers Knight Ridder (NYSE: KRI) and Tribune (NYSE: TRB), will each contribute approximately half of the estimated US$200 million purchase price for all Headhunter shares.
CareerBuilder is expected to drop the Headhunter name after the merger is completed, either in the fourth quarter of 2001 or the first quarter of 2002.
Monster has been on a buying spree of its own this summer, highlighted by its proposed acquisition of HotJobs.com (Nasdaq: HOTJ).
Profitability for Hire
The acquisition of Headhunter is expected to bring CareerBuilder over $100 million in 2002 revenues, making CareerBuilder profitable in the first quarter of 2002, CareerBuilder said.
"Our mantra has always been to create the Pepsi-Coke challenge in the online recruitment market," CareerBuilder chief executive officer Rob McGovern said. "Today marks the completion of phase one of our strategy right on schedule. It's now us and them (Monster.com), and the race for leadership officially begins today."
Knight Ridder also said Friday that in September, both Knight Ridder and Tribune would begin branding their newspaper help wanted sections with the CareerBuilder name.
Heady Move?
Despite the economic struggles in both the newspaper and dot-com industries, Miles Groves, newspaper analyst, senior vice president and chief economist for the Bethesda, Maryland-based Barry Group, told the E-Commerce Times that this was actually a good time for the newspaper companies to extend their classified ad offerings.
"Even though things are difficult in the recruitment business, as well as advertising, the newspapers have the resources to make investments that are franchise-enhancing for when things pick up," Groves said.
Despite the advertising recession that the media currently face, Groves also noted that recruitment Web sites tend to fare better during a lull. He also pointed out that for many newspapers, the Internet is an extension of their revenue channels, and that the dragging dot-com economy presented the perfect time for an expansion, calling it a "natural extension."
Investors Pleased
Shares of Headhunter shot upward 31.9 percent Friday to close at $9.17. The purchase price for the acquisition set Headhunter shares at $9.25.
McGovern said he expects the sales forces of CareerBuilder and Headhunter to be combined within 45 days.
"The acquisition of Headhunter is about more than numbers, it's about the repositioning of CareerBuilder as the distinct No. 2 recruitment site on the Web, with all the brand building support it needs to begin closing on No. 1," Knight Ridder chairman and CEO Tony Ridder said.
By The Numbers
CareerBuilder said that its site draws more than 4 million unique visitors each month, while Headhunter's has been pulling more than 2.5 million.
However, it will be a job in itself to dethrone the Monster.com-HotJobs combination. Those two companies have been battling for No. 1, pending approval of their merger.
In the latest Jupiter Media Metrix audience tracking report, HotJobs had 6.3 million unique visitors in July compared to Monster's 6.2 million, while recent data from Greenfield Online pointed to Monster as the No. 1 job-search site.
Follow The Leader
Earlier this month, HotJobs and Monster parent TMP Worldwide (Nasdaq: TMPW) said that the U.S. Federal Trade Commission (FTC) has asked them for more information about the merger plans.
On June 29th, TMP said it agreed to acquire HotJobs for stock worth about $415 million. The companies initially said they expected to close the transaction in the fourth quarter, assuming the deal passes regulatory scrutiny and HotJobs shareholder approval. Both companies' boards have approved the plan.
TMP said it plans to continue to operate HotJobs as a standalone brand. The acquisition, according to TMP, is part of a broad strategy to enter new markets.