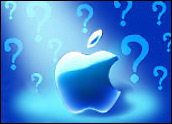 The question I have for Apple, from my perspective as an industry analyst, is simple: What's your next move? We have watched the company transform the music space with the iPod, the smartphone space with the iPhone, and the tablet space with the iPad. However it has not had a breakthrough industry-changing product in the last few years.
So what can we expect from Apple on Sept. 10? Will it hold an industry-reshaping event, or just present a few tweaks here and there? That's the question on the minds of millions of technology watchers and Apple fans.
First things first. Samsung and Google can make their own noise, and they may take some of the headline space away from Apple. That looks like their plan, but it won't affect Apple sales. Apple customers are Apple customers, period. They are not the type of consumers who would quickly or easily defect from Apple to Google.
That said, what can we expect from Apple?
What's Cooking
First, expect Apple to introduce an update to iOS. This will be the familiar operating system yet different at the same time. It will be a mix of the old interface with new features. Apple seems to do this well.
This new OS will be on the new iPhone and anything else Apple may introduce. It will also update existing iPhones and iPads — for the most part. To get some new features to work, you'll need a new device.
Second, expect Apple to introduce a new size iPhone. It will offer one with a larger-screen alongside one with the regular-size screen, and the two will sit side by side on store shelves. The choice will be up to the customers.
Apple may also introduce a lower-cost version of the iPhone, although this is not certain since customers can always buy last year's version at a discount.
While the new iOS will deliver new and exciting features, this is not the WOW moment we are all hoping for. That's what Apple really needs to get its growth engine cranked up again.
So what will that moment look like? Remember when the first iPhone was introduced? Remember the first iPad? That's the kind of exciting moment I am talking about.
Apple needs to present something to get the user base excited again and lining up around the block the night before to be among the first to get this innovation into their hands.
The X factor! That will be the focus of Apple's next growth wave.
September Harvest
What will it be? There's been speculation about an iWatch or an iTV or iGoggles. The truth is, we don't know yet. Looking back at the Apple of the past, it's always been something we never thought of. It's always been a surprise!
So who knows? This WOW moment — if there is one — will launch Apple's next wave of growth. So it is a very important part of what we are expecting from the September event.
If there is no truly new product — if this is all about a new version of iOS and new sizes of the existing iPhone and the introduction of lower-price models — it will still be good, just not great.
So the question is simply, will this upcoming Apple announcement on Sept. 10 just be good, or will it be great? Will it cause the marketplace to gasp and cause lines to form outside Apple stores the night before the next product is released — or not?
Is it even possible for Apple to once again have lines form outside its stores the night before a new product hits the shelves? I believe the answer is yes, of course, but only if Apple plays its cards right. There are plenty of hard-core Apple enthusiasts, and more young people are joining their ranks every day.
So Apple needs to recapture the magic of the past. Can it? Can Apple create the same kind of excitement and sales it had a few short years ago? Either way, I expect the coming announcement to be good. We'll just have to wait and see if it is great.