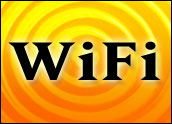 Cablevision on Monday announced plans for Freewheel, an all-WiFi mobile phone service offering unlimited data, talk and text to residents of New York, New Jersey, Connecticut and Pennsylvania.
The prepaid service will connect to Cablevision's Optimum Online WiFi network of 1.1 million hotspots. Optimum Online is Cablevision's high-speed Internet service.
Freewheel subscribers will have to cough up US$100 for a Motorola Moto G Android phone and pay $10 a month for the service if they're Optimum Online customers. It will cost $30 a month for others.There is no annual contract.
The service will work anywhere in the world where WiFi is accessible; it will come with attractive international calling plans and a money-back guarantee, Cablevision said.
Freewheel will be available in February.
Likely Freewheelers
"This is obviously a low-end offering for users who stay in the city," remarked Sue Rudd, a research director at Strategy Analytics. "The WiFi-only model has been successful in dense urban areas in China, where early iPhones were not compatible with the Chinese mobile standard, but users could access the WiFi hotspots in major cities seamlessly."
Cablevision could be looking to "sign up subscribers who already have its other services and are happy with it," said Jeff Orr, a senior practice director at ABI Research.
That tactic "has proved successful in some cases and not in some others, depending on the services and the time of day," he told the E-Commerce Times.
Freewheel's phone becomes a brick where no WiFi service is unavailable.
Contrast that with FreedomPop's offering, announced last week, of a $5 monthly plan that provides access to 10 million WiFi hotspots nationwide.
Those hotspots include publicly accessible ones as well as hotspots in store chains such as Starbucks and Home Depot.
Then there's Google's reported mobile virtual network operator effort, code-named "Nova." The company plans to resell bandwidth from Sprint and T-Mobile through a service that is widely expected to drive down cellular plan prices.
Google's service reportedly will switch between carriers and WiFi networks based on signal strength and the availability of cellphone towers.
"Google appears to be preparing for a much more robust nationwide offering by bundling WiFi and cellular, as opposed to a standalone WiFi service," said Brent Iadarola, a global research director at Frost & Sullivan.
Cellular prepaid plans for $30 per month or less are widely available, and for $5 more, subscribers can get access to FreedomPop's 10 million WiFi hotspots — so where does that leave Freewheel?
"I think [Freewheel's] pricing has to be even lower to compete seriously with existing prepaid cellular offerings," Iadarola told the E-Commerce Times. "The one exception would be for high-volume mobile data traffic users that have a defined usage footprint that consistently falls within the WiFi network."
Hope for Freewheel
However, Freewheel isn't the only card Cablevision has up its sleeve. In 2012, it teamed up with four other cable service providers — Time Warner Cable, Comcast, Cox and Bright House Networks — to create CableWiFi, a chain of more than 50,000 WiFi hotspots.
Bright House and Cablevision launched the first implementations of CableWiFi in New York City and central Florida in May 2012. When fully rolled out, it's expected to serve subscribers in New York and the surrounding Tri-State area, Los Angeles, Florida cities Tampa and Orlando, and Philadelphia.
The CableWiFi network has both indoor and outdoor WiFi hotspots in high-traffic locations such as shopping districts, cafes, malls, arenas and restaurants.
"That network is very much alive and offers a powerful U.S. nationwide roaming option outside Cablevision's territory," Strategy Analytics' Rudd told the E-Commerce Times. Freewheel, together with initiatives from Cox and Comcast that offer neighborhood WiFi and community WiFi services, "indicate a major push by the cable industry to extend their footprint outside the home with mobile devices."