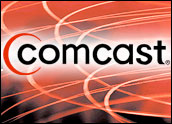 Quality and reliability problems have been increasing with the new digital services from the cable television industry. I am a customer of both Comcast and Time Warner Cable and have noticed the issues, and it's safe to assume other cable-TV providers are having similar problems. This may cause further harm to the cable TV industry. Can it fix what is broken in time?
First, it's important to separate the investor and the customer. My focus here is on the customer — and generally speaking, the customers I have talked with are not happy with cable television since the switch from analog to digital.
As an industry analyst, it's interesting for me to watch cable-TV challenges. For example, Comcast acquired the service a decade ago from AT&T broadband, which years earlier acquired it from TCI out of Denver. At that time, service was analog, not digital, but it was good quality. That was before digital cable, and before phone company services like AT&T U-verse, Verizon FiOS and CenturyLink Prism started competing with IPTV.
After Comcast took over from AT&T, its service was actually pretty good as well. Now things are changing. It recently upgraded from analog to digital, and since then quality and reliability have suffered.
The upgrade from analog to digital is a problem not only for Comcast, but for Time Warner Cable as well — and in fact, many other cable TV companies.
Competitors Gaining Traction
Having made the digital conversion, Comcast has stopped the analog signal in the Atlanta suburb where I live, so I have no alternative there. At another home location, though, Time Warner Cable has not yet turned off the analog network. All I had to do there was pull the digital boxes out and plug the TV back into the wall to restore good service — for now, anyway.
Why do companies put their customers through such pain? If a company cares about its customers, it gives them options. In this case, based on what I have seen and experienced, Time Warner Cable is offering a choice, but Comcast is not.
There is a disconnect with how the cable companies interact with their customers. Sure, they are better than before. They do try. However, the bottom line is that problems do not go away. Old service is cut off, and that leaves customers high and dry — and that hurts the brand.
Today, growing competition from the telephone companies with IPTV, satellite television like DirecTV and DISH Network — as well as others like Aereo, Netflix and Amazon — have caused cable television to lose market share. In order to better compete, the cable television industry has been trying to improve the way customers see it.
That's one reason it is upgrading its analog customers to digital. While that sounds great in theory, the reality is it causes quality and reliability problems. In addition, it increases the price customers have to pay.
In recent years, IPTV services from the phone companies have been rapidly growing. Suddenly, AT&T U-verse, Verizon FiOS and CenturyLink Prism are in direct competition with cable television providers like Comcast, Time Warner Cable, Cox, Charter and so on.
At a recent analyst meeting, AT&T gave an example of how its U-verse service in Dallas had already won roughly 50 percent market share competing with cable TV. That's incredible — and it speaks to the problem customers have with their cable television services and the threat to the cable-TV industry in general.
Failure to Communicate
Another problem the cable TV industry has is in communicating with the customer. For example, even after I've scheduled an in-person appointment to fix a problem, I never know if anyone will show up. The company may fix the problem a few blocks away but not get around to filling me in until a few days later.
That means I must stay at home, even though no one shows up. That is a lack of care and courtesy toward the customer. That means the company doesn't respect my time. That further hurts the brand.
Cable television companies also warn customers they will be charged to fix problems under certain instances. That's an uneasy feeling for a customer, since the company controls everything.
If that's the case, then customers should be able to charge the cable-TV company for wasting their time and not showing up, don't you think? After all, courtesy is a two-way street.
Another problem: When I call Comcast for service, the appointment typically is more than a week out. Enduring for that length of time with a service problem is unacceptable.
These are some of the reasons cable TV companies are losing business to new competitors. Their customers are screaming for someone to take better care of them. That's why competitors like telephone companies actually are doing strong new business selling IPTV.
Unfortunately, competition is not everywhere yet. Even though customers I've talked with sound happier, too many customers still cannot get AT&T U-verse, Verizon FiOS or CenturyLink Prism in their homes.
Many customers cannot fire their cable television company and move to the competition yet. That is one of the reasons cable TV does not really care about the customer relationship.
Whether the cable television industry does well or fails tomorrow depends on how it takes care of customers today. Companies that focus on keeping their customers happy would never force those customers to a digital option, then cancel the analog escape hatch.
These problems are souring the cable-TV brand relationship and causing customers to leave in droves. This is countering the benefit the cable television companies were trying to achieve with this digital conversion.
Disaster is what the cable television industry is experiencing right now with lost market share. This problem will continue to grow until the cable television industry starts focusing on the customer and delivering great quality service and customer service — something I hope it can do before it's too late.