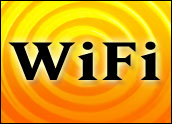 Five major cable service providers in the United States are teaming up to allow their high-speed Internet customers access each other's metro WiFi networks.
The five are Bright House Networks, Cablevision, Comcast, Cox Communications and Time Warner Cable.
The agreement will create a chain of more than 50,000 hotspots.
This chain, called "CableWiFi," is being launched alongside the companies' existing WiFi hotspots bearing their own brands.
Bright House Networks and Cablevision launched the first implementation of CableWiFi in New York City and central Florida earlier this month. The rest of the chain will be rolled out over the next few months.
The Cable Cabal
The participating cable companies' subscribers will be able to access WiFi hotspots in New York and the surrounding Tri-State area, Los Angeles, the cities of Tampa and Orlando in Florida, and Philadelphia.
More WiFi hotspots will be added, and the cable companies will expand the network into additional cities.
The CableWiFi network has both indoor and outdoor WiFi hotspots in high-traffic locations such as shopping districts, cafes, malls, arenas and restaurants. Subscribers can locate the nearest hotspots by going to www.cablewifi.com or visiting their cable provider's WiFi homepage.
"More and more companies are spending time on their smartphones and tablets than online through desktops and laptops," Simon Khalaf, CEO of Flurry, told the E-Commerce Times.
That connectivity "is through 3G and 4G networks operated by AT&T and Verizon and through WiFi," Khalaf pointed out. "Cable companies have got to inject themselves into the new mobile ecosystem, and that is a way for them to do so. It is a strategic move."
The cable companies did not respond to our request for further details.
The Invasion of the DSL Body-Snatchers
The cable companies needed to go more heavily into WiFi because of competition from DSL service providers, who are increasingly offering phone, TV and Internet access bundles while also, in many cases, offering consumers wireless and WiFi access.
"If you have to sign one contract with cable or DSL, you'd typically provide DSL because you have wider coverage," Rob Enderle, principal analyst at the Enderle Group, told the E-Commerce Times. "This gives you less reason to switch from cable to DSL for connectivity. It's more of a customer retention thing than a customer acquisition thing."
Sell, Sell, Sell
"WiFi is faster than 3G or even 4G, consumers will consume more content on their mobile devices, and advertising follows reach and content," Flurry's Khalaf pointed out. "So just by accelerating the bits, the mobile ad economy will improve."
The CableWiFi chain will make for better targeted ads, Brian Ehrlich, director of marketing at Mobile Bits, told the E-Commerce Times. It will let cable operators "more seamlessly integrate a marketing and advertising experience while the user travels between the home and outside." Add that to the smart devices in the home, and "advertising can then become more personalized and relevant. A user can opt-in at home then complete the transaction over WiFi."
This will let the participants in CableWiFi offer "a more targeted, higher ROI [return on investment] to brands," Ehrlich continued. "The who, what, where and when of advertising is now trackable and personal."
Marketing Is the Key
WiFi consumption doesn't count against consumers' cellular data plans, so "they're more apt to access content while in WiFi locations, thus increasing advertising and targeted marketing opportunities," Ehrlich said.
However, it's not clear how actively the participants in CableWiFi will seize that opportunity.
"In terms of cable companies taking TV commercials into WiFi pipes, that's a stretch," Flurry's Khalaf opined. "The mobile application ecosystem lends itself well to TV-style commercials, but I seriously doubt that cable companies will lead that effort."