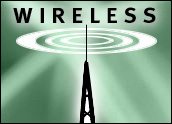 Since emerging from the fringe "Free Network Movement" early in the new millennium, WiFi wireless networking technology, also known as 802.11, has moved rapidly into the mainstream. The technology has gathered many adherents involved in one aspect or another of e-commerce, from network equipment suppliers and e-payment service providers to traditional online merchants.
With their ease of installation, low cost and high performance, wireless networks now are adding users and advocates in Latin America and other developing markets around the world.
Laying the Groundwork
Perhaps somewhat surprisingly, the title of "world's first WiFi-linked e-payments network" is claimed by The Mall of San Marino in Guayaquil, Ecuador. To create this network, which supports physical and online retail sales and management for the Mall's 250-plus merchants, U.S.-based e-payments equipment and services provider Verifone joined with wireless network equipment supplier D-Link's South American subsidiary and local payments processor MediaNet.
The Mall's WiFi project team was able to eliminate merchants' multiple dial-up phone lines and Internet access points. Instead, the team limited the number of access lines to one or two per merchant site on average — one primary and one backup — by using IP-based WiFi and wired Ethernet LANs to network Verifone's Omni3750 multimodal network access point-of-sale terminals within stores.
Not only did this cut merchants' long-distance phone charges, but the online wireless network and systems platform provided 24-7 availability. It also improved payment processing speeds and the transfer of data to merchants' management centers by up to 350 percent, or an average four seconds per transaction, according to project team participants.
"We expect wireless-enabled POS terminals to become more mainstream over the next several years, particularly when the solution is delivered with the right partners," said Bill Nichols, Verifone's marketing director for Latin America and the Caribbean.
Linking the World
Further south, D-Link South America recently completed the first phase of a satellite-based wireless networking project that has, for the first time, brought affordable Internet access and telecommunications services to the small, isolated pueblo of Cora Cora in the south of Chile's Ayacucho province.
A joint effort on the part of D-Link and local government authorities, businesses and community members, the "CoraCora Project" now provides approximately 7,000 inhabitants with Internet connections, wireless telecommunications and access to a small but growing range of local government and business-related information services, as well as all that is available on the Web.
Using a combination of D-Link's 802.11b networking products, the system allows users of any WiFi-enabled IP device, be it a PC, PDA or wireless phone, to achieve data transmission speeds comparable to wired local area and wide area Ethernet networks at distances ranging from 500 meters to 10 kilometers.
Project team members and the community now are moving forward with the project's next phase by developing Web sites and e-commerce services for government administration, business, academic and educational use. Plans to build wireless links, networks and similar services in the neighboring town of Chavi, some eight kilometers away, are also in the works, according to D-Link South America.
North of the Border
Wireless 802.11b networking used in support of traditional and e-commerce also is growing rapidly in the U.S. Latino-American market. As in Ecuador's Mall of San Marino, Verifone's WiFi-enabled Omni 3750 terminals in March were installed across Taco Bueno's chain of 124 fast-food outlets in Texas and Oklahoma. The Omni 3750 POS terminals are linked to in-store wired Ethernet and WiFi wireless LANs, sending debit and credit card payments to Paymentech, Taco Bueno's e-payments service provider, for online processing.
"The ability for Taco Bueno to offer payment options delivered over a high-speed, private IP network is a perfect fit for us," said Tim Collins, Taco Bueno's IT director.
According to a recent survey by U.S.-based First Data, 63 percent of respondents indicated they would shop at a quick service restaurant with credit and debit card payment options more often than they would shop at one that only accepted cash payments. Additionally, 36 percent of respondents indicated they would spend more money if online credit and debit card payment options were available.
Verifone was one of the first major global e-payments technology suppliers to move aggressively into the market and use 802.11b specifications to develop a line of supporting products. The company recently announced that its point-of-sale terminal products are now being used by eight of the top 10 quick-service restaurants in the United States.
Internationally, Verifone's Omni 3750 point-of-sale terminals are now installed in more than 70 countries, and the company last month shipped its 450,000th unit, making it the most successful new product launch in its history.
Expanding Market
However, Verifone is not the only player in this market. WiFi networking's combination of low cost, high-speed data transfer rates and ease of installation, particularly when joined with proven e-commerce software and systems platforms, is proving to be a more and more attractive business opportunity. That is true across all economic sectors but particularly for larger, established computer, networking and e-commerce companies.
For example, in a recent research paper, Dallas, Texas-based Parks & Associates forecast that the unlicensed broadcast wireless market, which focuses on products that wireless wide area networks use to transmit data across unlicensed airwave spectrum, will grow from US$250 million in 2003 to more than $2 billion by 2008. This growth will be driven by growing residential use, uptake by small companies, adoption by wireless ISPs, and the declining cost and improving quality of equipment and complementary e-commerce products and services.
The Downside of Fast Development
WiFi's rapid growth also has a downside: Entrants have stampeded into the field so fast that some basic e-commerce necessities have been insufficiently developed. Most significantly, critics and detractors have pointed out the technology's relative openness to efforts by hackers and e-pirates, albeit wireless network-savvy ones, to crack 802.11b encryption and security standards.
This is not really surprising. As has been seen in the past decade, the rapid advent of any new, potentially mass-market networking technology creates groups of skeptics, critics and detractors as it spurs a rush to develop and install new products and services. New technology also leads to battles among market competitors to establish common, "industry-wide" standards for interoperability and security.
At this point, initial security concerns about WiFi have been addressed, and a development and adoption path for even stronger security standards has been laid down by the IEEE. Additionally, interim fixes have been promoted by competing alliances of industry association members, which include the world's largest network, computer and telecom equipment and service providers.
Sparring on Security Standards
Taken as a whole, the 802.11b industry has devised a three- or four-pronged approach to addressing security and competitive concerns surrounding local area and broadband wireless network technologies. First, an IEEE task group responsible for 802.11b security efforts — a set of specifications dubbed 802.11i — introduced an initial, now outdated interim security fix dubbed Temporal Key Integrity Protocol, which was essentially a more secure version of the original Wireless Equivalent Privacy standard that was introduced early in the decade with the first round of large-scale WiFi-enabled networks.
The IEEE task group has since introduced a second, further improved and state-of-the-market 802.11i security protocol dubbed Advanced Encryption Standard (AES) that has been widely adopted and deemed secure by no less an authority than the U.S. government.
Meanwhile, the WiFi Alliance in November 2002 introduced its own, less encryption- and data-processing-heavy security protocol, called WiFi Protected Access. The WiFi Alliance has since begun requiring members to certify their products as WPA compliant and is busy working on WPA2.
From all appearances, the momentum currently driving use of wireless networking products and services and WiFi-compliant e-commerce systems is of sufficient magnitude and strength to sustain wider use and adoption, particularly in Latin America and other developing markets looking to "leapfrog" generations of technological infrastructure.
Not bad for a cultish, fringe technology that was first developed and implemented by a small group of tech-savvy volunteers, who built their own wireless networking technology with a mind to offer broadband network access freely to the public, just as water utilities in most cases continue to provide the public with free access to fresh drinking water.