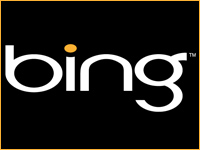 Roughly six weeks after launching its Bing search engine, Microsoft proudly announced the number of unique hits to the site grew by 8 percent in June.
This shows users are trying Bing and the word is spreading, said Yusuf Mehdi, senior vice president of Microsoft's online audience business group, who is leading the Bing charge.
Microsoft's figures show the number of people likely to recommend Bing has doubled in its first month, according to a post written by Mehdi on Bing's official blog.
Does that 8 percent growth really mean anything, or is Microsoft just flashing its colors?
The Long and Winding Road
Launched in late May, Bing has made some headway in the market. Promoting the site has involved a pricey TV and online ad campaign, as well as a Facebook page and a staff that scours Twitter for references to Bing. Bing ads are ubiquitous on the Web, even popping up on the sites of competitors Google and Yahoo.
Microsoft reportedly dropped US$100 million on ads, but Redmond hasn't confirmed that figure.
A new set of Bing ads will debut on TV in the coming weeks, Mehdi said.
Site visits to Bing Shopping have nearly tripled, he noted, and transactions in Bing cashback have gone up almost 5.5 percent.
"Summer is typically not high season for online shopping, so this has been really nice to see," he commented.
Traffic to Bing Travel has increased by 90 percent month-over-month since Bing was launched, said Mehdi. That might represent phenomenal growth for an established search engine; Bing, however, has existed for less than two months.
Independent figures from comScore should be out later this week, Andrew Lipsman, the research firm's director for industry analysis, told the E-Commerce Times. The previous set, published on June 17, showed Bing's average daily penetration among U.S. searchers reached 16.7 percent during the work week of June 8 through 12.
User Reaction to Bing
Responses to Mehdi's post, including those found in the comments section of the blog, suggest the jury is still out on Bing.
"In the media, Bing has gotten mixed reviews; little wonder, since it does not appear to be doing things as well as its competitors in terms of search relevancy," wrote seogal.
"I am dissatisfied with the indexing of my few sites on Bing," wrote david. "Does it take too long?"
Judah pointed out that Bing needed to improve in blog searching, and paul observed that the blogs Microsoft PR worked with before the Bing launch were running Bing advertising.
"I'm a Microsoft Partner and blogged about .Net development for over five years but Google loves me and MSN/Live/Bing doesn't know I exist," wrote paul.
However, sergie was apparently very happy with Bing: "Keep it up, guys. So long Google."
Google Takes the High Road
Google's reaction to Bing continues to be muted.
"We have many competitors, and we take them all seriously," Google spokesperson Nate Tyler told the E-Commerce Times, "but what we take more seriously is innovation and making search better. Search is at the heart of everything we do, and as we've said many times, it's still an unsolved challenge."
This quarter alone, Google launched more than 40 new search features and more than 100 search quality improvements, Tyler said.
Does 8 Percent Matter?
At the end of June, JPMorgan Chase analyst Imran Khan launched a nationwide survey in the U.S. to assess Bing's success.
Although about 25 percent of survey respondents were willing to try Bing, his study concluded that more than 98 percent would not make it their primary search engine.
Bing's relatively warm reception is typical of the response to a new product, the study posits. However, a warm response does not necessarily translate into winning over large chunks of users permanently and convincing them to change their deep-seated surfing habits.
For Microsoft, which has been battling to get a foothold in search in order to boost online ad income, it's the long haul that matters.
"We have a long-term view, and we are committed to steady progress over the years to come," Mehdi said.
There's no doubt about Microsoft's determination, Yankee Group analyst Carl Howe said — but is the company headed in the right direction?
"They're certainly going to keep plugging away, but the challenge is not to get 8 percent growth — it's to get people to change their behavior," Howe told the E-Commerce Times.
"The big problem they're fighting is that Google isn't broken, so unless there's some wholesale change of behavior, they won't really make much headway."
As for the 8 percent growth, that's really a drop in the bucket, Howe said. "Would 8 percent move the needle on a $60 billion a year company? You've got to do better than that."