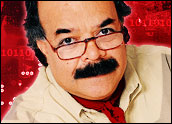 Who are the new champion nations on the global stage delivering the finest performances and altering the course of branded imagery of goods and services? Where are the old traditional nations and what's happening to them today?
The global shifts on image repositioning are causing minor quakes throughout various continents as brand new landscapes are erupting, while previously cherished perceptions are being swept away. The art of detecting these seismic tremors in advance, to pursue the balancing act for creating new imagery and brand positioning has now become a serious science.
A New Orientation
Every minute, a brand-new venture or major product is being launched with huge fanfare in Asia. This is how it once was in the West during the e-commerce boom of the '90s. Now as things in North America and Europe begin to cool down, parts of Asia are thriving on all fronts, leading the charge in industrial and infrastructural growth and a massive consumer revolution. The balancing act of mega image development, whether for a nation, corporation, a brand or any new concept is constantly being re-evaluated by the global populace.
Americans, though preoccupied with huge domestic problems, must still take a global view and participate openly in these new, fiercely fought battles for global image supremacy that were once reserved for the handful of Western nations. Asia, the world's largest and most populous continent with four billion people, or 60 percent of the world's population, has an aggressive manufacturing base and a booming service sector. The market is so large that over the upcoming decade, it could completely redefine the global economic balance.
Despite problems of poverty, Asia has a bustling middle class and the zest of free enterprise. Thousands of the top companies of Asia are determined to make their mark. The rise in the confidence level of Asian nations is leading them to create brands worth of regional and international appeal. This potent combination has created some great opportunities to create new serious players in the arena.
The Oblivion Syndrome
This message is clearly laid out in a recently released business documentary titled "The Oblivion Syndrome." The next challenge for the new gatekeeper of the national brands is the streamlining of global marketing and branding tools to achieve stardom in the fastest time, with minimal costs and maximum impact. Such issues have been fine tuned over time by the masters of iconic crafts.
Creating the image of superiority, which took centuries for countries to create, is now being seriously challenged by the global populace. Booming new economies are redefining themselves under new images through improved performance, claiming high status under the superiority of their new ideas. This whole game of image positioning was once exclusively reserved for the small handful of Western powers. This hyper-accelerated mode of global image repositioning is causing shifts and creating new chasms of divides among countries. There is a void that needs to be filled with new players, new ideas and new global icons.
Then there is the Oblivion Syndrome, where one is convinced that their image positioning and branding identities are charging forward into global stardom, but in reality, are slipping into decreased visibility and an overall loss of sight of the path towards global leadership. In other words, total oblivion.
Emerging From Obscurity
Out there is an undiscovered universe of a billion customers who don't have a clue who you are, and what you are capable of. As massive global shift take place, this calls for drastic action. This subject is exclusively for CEO's who can bite the bullet and confront the issue of exactly where their images are headed.
We are not alone, as today, there are some 500 million business names registered in some 250 countries. Of that, 1 percent, or about 5 million names represent some sizable operations. From that, perhaps 100,000 names are considered well-known in their relative markets in various countries and regions. Only some 1,000 names are recognizable worldwide, while half of that, only 500 names in the world are positioned for Five Star Status.
Today and every single day, billions of dollars are being spent worldwide to promote these hundreds of millions of name identities in attempt to keep them out of oblivion. Despite these massive costs, they will never gain global mindshare no matter how successful the business ideas behind them.
Taking Action
To play this game requires a very deep and precise understanding of the rules of engagement. This game plan is not to be simply outsourced for others to experiment with your dreams. The CEO and management teams must develop internal strategies, improve skills and nurture an image leadership culture to tackle all issues. This way, the process not only stays closely knit, interactive and highly economical, but will also ensure long-term planning with great confidentiality.
The advertising industry that brought color and ideas into our civilization, and touched every aspect of our lives by creating the consumerism and commercialization of concepts is losing its value and power. IBM has recently conducted a study that has predicted the end of advertising as we know it, which is leading to a global reevaluation of branding strategies.
Is this the new dawn for the advertising industry? What can it do to re-energize itself through metamorphosis and emerge as a brilliant butterfly? Logo-centric and slogan-happy campaign blitzes often work as temporary fireworks, leaving only smoke when the budget runs out.
Nations seeking to sharpen their images on the global stage must band their exportable competencies and create the ambassadorial brands that can go out and touch the customers of the universe. However, they must play these games with great care and with a deeper understanding of creating icons under the established rules of the Five Star Standard.
---
Naseem Javed
is recognized as a world authority on Corporate Image and Global Cyber-Branding. Author of
Naming for Power
, he introduced The Laws of Corporate Naming in the 1980s and also founded
ABC Namebank
, a consultancy established in New York and Toronto a quarter century ago. Currently, he is on a lecture tour in Asia and can be reached at
[email protected]
.
---