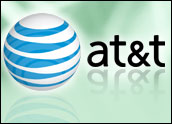 Earlier this week, I attended the industry analyst meeting for AT&T Mobility in Atlanta, where the discussion encompassed where the company came from, where it is today, and where it is heading tomorrow. I found the content both valuable and enlightening for customers, investors — and of course, analysts.
Although I agreed to keep many of the details under my hat, I can share some of what I learned.
First of all, let me say these analyst meetings are not often exciting or interesting. Over the past 25 years, I have been to dozens and can honestly say that even though they are all important, they are rarely interesting. As an analyst, I often feel like one of those prospectors panning for gold in the Old West. I have to sift through hours of presentations, but I always find a nugget or two, so it's worthwhile.
This meeting actually produced more nuggets of gold with less sifting.
All Over the Map
CEO Ralph de la Vega started by presenting an overview. He was then joined by John Dwyer, SVP of customer experience; David Christopher, CMO; and Kris Rinne, SVP of network technology, among others. They talked about where AT&T is today and what's coming next, in both the short term and long term.
If you have been reading my columns, then you know I like to talk about where we came from as an industry, where we are today, and where we are heading tomorrow. So they were talking my language.
Some of the other things they talked about:
Many outsiders were predicting that AT&T would lose customers after Verizon and Sprint started selling Apple's iPhone. That happened in February 2011. However, it's been nearly two years and AT&T is selling more iPhones, not fewer.
The network congestion problems that arose thanks to the iPhone have been solved.
Churn rates are lower than ever.
The new Mobile Share Plan lets customers have one wireless data plan for multiple devices.
Wireless-only households are growing at a very rapid pace. In 2010, they accounted for 30 percent of the market. Two years later, they're at 40 percent and still growing.
ISIS, AT&T's mobile payments partnership with T-Mobile and Verizon, lets consumers use wireless phones like credit cards or cash.
The connected car is a huge growth opportunity. Fifty-three percent of new vehicles — something like 20 million — will be connected by 2016. Today it's all about the front seat, but the rear seat has untapped potential.
AT&T is promoting its Digital Life and Mobile Premise Solutions — and much more.
AT&T hired a medical doctor to help craft solutions in the mHealth area. This is a huge opportunity going forward.
Over the next five years, we can expect at least 10 times more wireless data usage — and I would say even that projection is on the low side.
AT&T wireless data capacity is continuing to grow. The company is well positioned, even with long-term spectrum uncertainties. It has already entered many transactions to acquire spectrum, and it is working on WCS spectrum. Some of this is awaiting FCC approval. Short-term needs are being met, but the longer-term spectrum shortage problem needs to be solved. This is big for the entire industry.
AT&T has 30,000 WiFi hotspots around the United States.
NFC will be in every smartphone, and we will use it for mobile payments; to buy things in vending machines; as a security pass or an eKey to enter buildings; and much more.
Expanding Horizons
This little wireless device we all carry with us every day will be the center of our universe in coming years — the remote control to our lives. Of course, that much control in a single device means we'll have to meet challenges like security and damage protection as well, but first things first.
AT&T was the first carrier with the iPhone. It was the first in many of these new wireless technology areas, and only a few companies have exploded with growth so far. Smartphones were around for a decade but didn't explode until about five years ago. That's the way the marketplace works. It takes a while to get started, but once it reaches critical mass, it suddenly explodes.
I expect similar growth explosions in the coming years, so buckle your seatbelts.
It was very interesting to hear that AT&T sees its wireline business being attacked by new technologies and competitors. That's why it decided to cannibalize itself — and it seems to be working. When you pull the camera back and take a hard look at AT&T Mobility, you see a strong, rapidly growing and impressive communications company.
Not that it does everything right — no company does. However, it is very good to get a close look at an industry-shaping company. AT&T, Verizon and even Sprint are going to continue to reshape the entire industry.
Generally speaking this meeting was a great idea. It let us look at the big picture of both AT&T Mobility and the changing industry. It let us look at the challenges and opportunities — and wireless, as we have learned, is full of both.
Going forward, the way we think about the wireless industry is not only going to change, but expand.