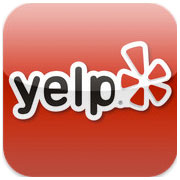 We see it all the time: a glowing 5-star comment on Yelp about our favorite neighborhood restaurant. At first glance, it looks authentic. However, what if the review actually were purchased by the restaurant? Would that change your perspective on the review or the restaurant?
Of course, paying for advertising is hardly new. Celebrities for years have endorsed products and restaurants. As a result, the Federal Trade Commission issued Endorsement Guides that require websites, bloggers and businesses to disclose endorsers, and require that the endorsements be truthful and not misleading.
For example, as of this writing, there were 1,771 reviews on Yelp (in English, German, French, Spanish and Japanese) of one of my favorite places to dine in New York City — the Carnegie Deli. Given the number of reviews, it is no surprise that there were ratings from 1 star to 5 stars.
Here is a 1 star review:"After hearing so many good things about this place it was a total let down and by far the worst meal we had during our visit in NYC… . We will never be back and discourage everyone who asks us for recommendations to avoid this place.This 5 star comment about the Carnegie Deli is much better:I got the classic pastrami sammie with their coleslaw: flavorful, juicy and moist — A must-go if you're in NY and if you're a New Yorker like me and have never been, shame on me and you! I've been, finally — what's your excuse?!What if the bad review were purchased by a competitor and the good review by the Carnegie Deli? Should these reviews be permitted as a form of advertising or just plain old free speech under the First Amendment of the Constitution?
Yelp Sues Astroturfers
"Astroturfing" is the term used when a business pays an individual to write either a good or bad review but not give a clue that the person was paid to write the review. Yelp last month filed a lawsuit in the US District Court for the Northern District of California alleging that millions "of people rely on online reviews from Yelp every day to help them make their purchasing decisions — such as choices about restaurants, health clubs, mechanics or doctors." However, "…some try to game the system and undermine that trust, by building businesses based on fraudulent reviews … ." The defendants are alleged to have breached Yelp's terms of service, or ToS, which provided in part: "You agree not to, and will not assist, encourage, or enable others to use the Site to … violate our Content Guidelines, for example, by writing a fake or defamatory review, trading reviews with other businesses, or compensating someone or being compensated to write or remove a review."Yelps' lawsuit also states the following:"Yelp commits substantial resources to prevent fake, altered, or otherwise fraudulent reviews and to prevent improper or unlawful uses of the content and information available on the website, including spam.
"Yelp enforces compliance with the Yelp TOS in a number of ways, including by developing sophisticated technology to detect and marginalize fake or suspicious reviews, investigating businesses that post or purchase fake reviews, working with regulatory authorities to crack down on such businesses, and warning consumers about such businesses through consumer alerts. Yelp also takes spam very seriously and does not tolerate third parties, like Defendants, attempting to spam businesses listed on Yelp with confusing, unwanted, and false messaging."In addition to alleging ToS violations, Yelp's suit names as defendants Edward James Herzstock, Alec Farwell and Melissa Scheinwald, doing business as Yelpdirector, Revpley and Revleap, and 20 as yet unnamed individuals (John and Jane Doe's), and requests damages and injunctive relief based on eight distinct causes of action:
Federal Trademark Infringement (Yelp alleges that the defendants used the Yelp logo);
Federal Trademark Dilution;
Federal Unfair Competition;
Cybersquatting;
Breach of Contract (think ToS);
Interference with Contractual Relations;
California Unfair Competition; and
California False Advertising.
Defendant Alec Farwell, one of the owners of Revleap, maintained in an email to Moneywatch, that his company's activities were"…legal in all aspects of the law, and we specialize in only legitimate reviews from real customers. Yelp has filed completely false and unsubstantiated claims against our company. We aim to decrease defamation and increase awareness of free speech for businesses. We level the playing field for everyone who uses the Internet or reviews on any site."
This case may help establish more specific guidelines for astroturfing, but since the case was filed in the last month, it is obviously too soon to know.
Legal Duty to Prevent Astroturfing?
The Italian Competition Authority last year fined TripAdvisor US$610,000 (about 500,000 euros) based on a complaint brought by an "association of Italian hoteliers and by local consumer protection groups, which claimed that TripAdvisor did not provide accurate reviews for consumers to make informed decisions."
The New York Times reported that TripAdvisor disagreed: "We think the ruling is unreasonable … . We fight fraud aggressively and are very confident in the systems and processes we have in place."
Of course, not all bad reviews are the result of astroturfing. For example, people can and do post bad reviews if they do not like a hotel. However, some hotels recently have started charging the credits cards of people who post bad reviews after their stays.
The UK's Broadway Hotel "fined" one couple Pounds 100 because they wrote a review on TripAdvisor in which they described the hotel as a "rotten, stinking hovel" after a one-night stay, the BBC reported.
The hotel later said it would refund the money. The Broadway created the "policy of charging people who wrote bad reviews to prevent 'customers from defaming' the business."
In Conclusion
Astroturfing regulation is in its infancy — and it suffers from lack of clarity, especially if a government can penalize a company such as TripAdvisor for allowing unfavorable reviews.
Self-regulation by those who have unfavorable reviews posted, like the hotel that "fined" a guest, also does not make sense. That could be a handled with a libel action or some other claim if it were purely retaliatory or purposefully destructive.
Self-regulation by sites such as TripAdvisor and Yelp could be a solution. Yelp's lawsuit is still fresh, so we will see whether Yelp can stop astroturfing by applying and enforcing its ToS, trademark regulations and unfair competition laws.