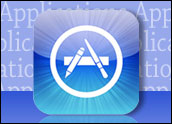 Apple is planning a major overhaul of its App Store, including the introduction of a new subscription model for developers and the implementation of a paid search ad program, SVP Phil Schiller indicated in interviews with The Verge and The Telegraph ahead of the company's Worldwide Developer Conference in San Francisco next week.
The move may help to offset flagging iPhone sales.
To encourage developers to sell their apps on a subscription basis, Apple plans to change the current 70/30 revenue-sharing structure. If a customer keeps a subscription for more than a year, the company will reduce its current 30 percent take to 15 percent, increasing the developer's share.
In addition, Apple will operate a paid search program much like Google AdWords' auction model. Apple will feature an ad inside a blue box that is based on the type of search terms the user enters. Advertising fees will be charged on a per-click basis.
Rejiggering Required
The new subscription model will be a welcome change for most, but not all, developers, suggested Jack Kent, senior principal analyst for mobile at IHS.
"Opening up subscriptions to all app categories will increase the share of revenues that come through subscriptions," he told the E-Commerce Times. "But many app developers won't simply be able to just add subscription payments as an option."
Game developers, for example, which represent the App Store's largest category by revenue, have "carefully crafted their content to exploit the in-app/virtual items model," Kent said, so they will have to adapt their content to take advantage of the change.
The introduction of paid search underscores Apple's new focus on search revenue, rather than traditional device sales, he added.
"As its device business slows, Apple is trying to grow revenues from other categories — but it will have to carefully manage the implementation so as not to alienate the mass of developers that have made its App Store successful," cautioned Kent.
Schiller's New Gig
Schiller took charge of the App Store in December in a major shakeup of Apple's senior leadership. Jeff Williams was promoted to chief operating officer and Johny Srouji was named senior vice president for hardware technologies.
Schiller took over responsibility for the App Store at a time when complaints were mounting about its disorganization and the few upgrades to paid apps. He also took charge of expanding the ecosystem for Apple's iPhone, iPad, Mac, Apple Watch and Apple TV.
More than 11 million developers had created apps for the company's four main platforms — iOS, OS X, watchOS and tvOS — and customers had downloaded more than 100 billion apps across the four platforms, Apple said at the time.
Paid Search Downsides
One concern about the new paid search ads is that smaller developers will be shut out of the process.
"Even though Apple says that only 'relevant ads will be shown no matter how much you are willing to pay,' this still promotes the problem of the superstar app economy, where the App Store rankings are often competitions between marketing budgets rather than the quality of apps," saidMidia Research analyst Karol Severin.
While the search results will be more relevant to the categories sought by the user, independent and small developers still may find it difficult to get their apps in front of users, he told the E-Commerce Times.
Another potential concern for customers is the loss of privacy that comes with the paid search advertising, noted Rob Enderle, principal analyst at the Enderle Group.
Two hundred fifty six companies were found to have tracked iPhone customer emails, serial numbers and other information in violation of Apple's privacy policy in a report Source DNA released last fall.
It's conceivable that pressure to get a paid ad connected to user search terms could open up the newly structured App Store to compromising user data, Enderle told the E-Commerce Times. "They are massively hungry for every piece of revenue, and that may lead them to make some short-term mistakes, like compromising privacy."