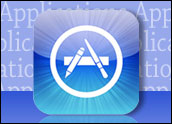 Apple on Wednesday announced that customers spent a record US$1.1 billion on apps and in-app purchases during the holidays.
Jan. 1 was the App Store's best day ever, with consumers spending about $144 million, the company said.
Since 2008, the store has generated close to $40 billion in revenue for developers. Consumers spent more than $20 billion on App Store purchases last year, Apple reported.
On the back of the App Store's success, Apple has created more than 1.9 million jobs in the U.S., it said The company previously reported creating 1.4 million jobs in China and 1.2 million in Europe related to the App Store and the iOS economy.
Behind the Numbers
The numbers "reflect the social change that Apple brought about with the introduction of the iPhone and its relationship and support of app developers worldwide," saidRitch Blasi, president of MediaRitch.
"Apple changed the mobile industry when it introduced the iPhone by putting full computing power in the palms of users," he told the E-Commerce Times.
Apple continues to excel in creating "a complete user experience," notes Jim McGregor, principal analyst for Tirias Research.
"And it's not just the devices," he told the E-Commerce Times. "Apple has recognized that it's the content, the applications. The content is the most valuable part of our industry. It's what drives our industry."
With the right amount of money, it isn't hard to stamp a brand on a cheap piece of electronics. The differentiation between technology companies comes from software and applications, according to McGregor.
"That's where the value is," he said. "That's where the differentiation is. And that's where Apple has always exceeded everyone else in the industry."
Bigger Picture
The sheer volume of revenue generated over the holidays continued the "monumental growth" the iOS ecosystem has seen, stated Josh Crandall, CEO and co-founder ofNetpop Research.
"And with the record-breaking sales for iPhone devices, you expect to see an uptick in app sales," he told the E-Commerce Times.
What's also fascinating is the growing number of people who have become addicted to their mobile devices, Crandall noted.
"The trend the we're seeing emerge is the dislocation of media consumption from the living room into one's pocket," he said. "I anticipate that sales will continue to increase in 2016. And in addition to record-breaking sales from Apple's App Store, I anticipate that we'll see Google Play sales increasing as well."
Developers are working on artificial intelligence and deep learning, according to Tirias' McGregor.
"Everything that we're doing is all centered around creating intelligence from and for the devices we're using," he said. "So as we move forward, a lot of that is going to be about creating intelligence on these devices and in the cloud."
Apple has leveraged such intelligence and held developers to high standards.
"Apple changed the way people work and play and now has everyone living in an app world," said MediaRitch's Blasi. "What apps have done for our personal lives will soon become the norm for business as well."