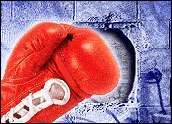 Apple's unveiling last week of its Apple Pay NFC mobile payments system has triggered a clash between banks and the retail industry.
Apple has lined up support from banks and credit card companies, but Best Buy and Walmart have said they will not support Apple Pay, according to reports.
Instead, they will go with a competing mobile wallet application, CurrentC, which they and several other large retailers have been working on since 2012.
CurrentC may offer consumers the option to link to a variety of payment methods, including checking accounts, debit cards and merchant charge cards. However, it would cut out the major credit card issuers who charge merchants fees every time a customer swipes one of their cards.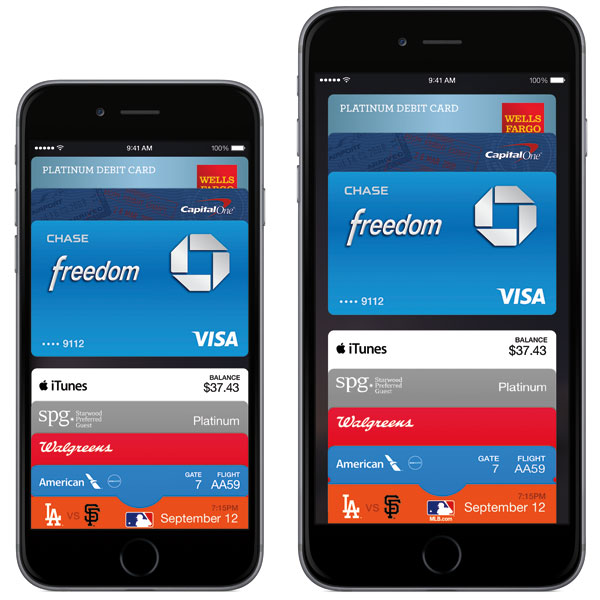 CurrentC also will let users redeem exclusive offers, coupons and promotions automatically. And, unlike NFC, which requires a US$500 reader, it's a software solution.
Further, it runs on any iPhone or Android phone, unlike Apple Pay, which will run only on the iPhone 6 family.
The Pro-Apple Pay Forces
Only 220,000 retail locations in the United States, including McDonald's, Macy's and Bloomingdale's, have committed so far to accept Apple Pay.
However, "it's a matter of time before Best Buy and Walmart jump on the Apple Pay bandwagon," Trip Chowdhry, managing director at Global Equities Research, told the E-Commerce Times.
"Best Buy and Walmart are old-generation companies stuck in yesterday's world — and as such companies do, they most likely will be the last ones to join a new approach," Chowdhry explained.
Apple Pay will support cards from Visa, MasterCard and American Express. Card issuers reportedly will pay Apple a per-transaction fee to participate.
Nearly a dozen of the major card issuers, making up more than 80 percent of credit card purchase volume in the United States, have signed up, Apple claimed. They include J.P. Morgan Chase, Bank of America, Citigroup, Capital One, Wells Fargo and American Express.
"The real winners are likely to be the card [issuers], who will do more business — enabled by Apple Pay — that might previously have been done through cash," Barry Randall, technology portfolio manager for Covestor, told the E-Commerce Times.
It's likely the card issuers have left the door open to enter similar arrangements with Samsung, HTC or other players, he suggested.
It's All About Safety
Security may be another reason Apple Pay is attractive.
Credit card issuers and retailers have been reeling from a string of breaches of late, and Apple's approach "theoretically provides a much higher level of security than a plastic card or a traditional key does," Attila Kiss, corporate marketing manager at BalaBit IT Security, told the E-Commerce Times. However, it opens the door to new risks as well.
"Apple is being smart in addressing all of the potential vulnerabilities in Apple Pay," John Gunn, a vice president at Vasco, told the E-Commerce Times. "The old approach to mobile security was to focus on protecting the transaction; today it's moved to protecting the mobile device and all it can do."
Nuts to NFC!
However, NFC, the technology that will enable Apple Pay, hasn't gained much traction so far. In March, Best Buy and 7-Eleven, which had been working with NFC payments, decided they'd stop.
"It all depends on who implements NFC," Chowdhry said. "The key reason Google Wallet failed was because Google made the stupid technology decision to put the secured element in the cloud, and if the cloud's breached, every device it serves will be breached."
Apple, on the other hand, has secured the device, and that way a breach would affect just that device, Chowdhry remarked.
Apple's approach to NFC "will give it critical mass," he said, adding, "I'll be standing in line to buy my iPhone 6."