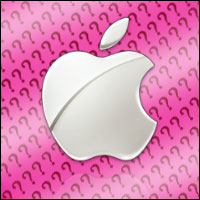 Apple is in negotiations with several major banks to launch a peer-to-peer mobile payment system that would compete against rival digital payment companies, including PayPal and Square, The Wall Street Journal reported Wednesday.
Apple is working on a plan that would allow consumers to transfer funds directly from their checking accounts to other people. It would be similar to the PayPal transfer system operated through Venmo.
Wells Fargo, one of four lenders said to be in talks with Apple, declined to comment on the Apple report, but noted that it is actively participating in a newly announced network that provides the ability to transfer mobile payments to just about anyone.
"Wells Fargo is very excited about offering the real-time solution developed by clearXchange, and further enhanced through the recent merger of Early Warning and clearXchange," said Wells Fargo spokesperson Hillary O'Byrne.
"We are currently implementing the solution, and strongly encourage anyone evaluating a real-time payments option to look at the solution the combined companies offer. The real-time network will enable anyone — customers, businesses and government entities — to pay anyone else at any time, with immediate funds availability," she told the E-Commerce Times.
ClearXchange officials declined to comment on the report or say whether they have engaged Apple directly, but the company has grown by more than 200 percent over the past year to 20 million registered users, according to Marketing Manager Crystal Thomas.
Customers of more than 7,500 banks have used the clearXchange network over the past year. Besides supporting P2P transactions, the clearXchange system allows governments and businesses to send payments directly to consumers.
Apple's Advantage
"Typically, Apple's motivation for new services is to provide customers with a better experience and keep people within the Apple ecosystem," said Kevin Krewell, principal analyst at Tirias Research. "It would also be a nice extension to Apple Pay."
Apple Pay is the company's existing mobile payment system that lets customers use their iPhone, iPad or Apple Watch to pay merchants directly with credit and debit information stored in a mobile app. Apple already has a wide variety of merchants that accept the payment system, including JetBlue Airways, McDonald's, Macy's department stores and even the Orlando Magic basketball team.
"Apple faces a highly competitive and fragmented ecosystem," said 451 Research analyst Jordan McKee. "Apple will be one of many providers and will face difficulty in [supplanting] fast-growing services such as Venmo."
PayPal was the clear market leader for P2P mobile payments, with a 73 percent share of the market among U.S. adults, according to a 2014 Forrester report that projected P2P payments would reach US$17 billion by the end of 2019.
There were 21.7 million mobile P2P users in the U.S., according to 451 Research's September 2015 Global Market Forecast.
Apple has the ability to tie the P2P payments service into an overall system of mobile devices that nobody can match, given that it has the potential to expand it to the iPhone, iPad and Apple Watch, where it already offers mobile payment to merchants, McKee told the E-Commerce Times.
"It's easy to see how Apple may layer P2P payments over iMessage, creating a compelling and intuitive service," he observed. "Apple can also push the P2P payment functionality down to an iPhone via a software update, whereas other providers have a more tedious path to drive adoption."
Slow Uptake
Apple has clear advantages over some other market competitors. However, P2P mobile payment systems typically have thrived in developing regions of the world that lack robust banking systems, IDC analyst William Stofega noted.
The P2P approach "seems to have worked best in countries where a high percentage of the population does not have access to bank services," he told the E-Commerce Times. Thus services like M-Pesa, which is popular in Kenya, have become very popular. However, they are not big revenue generators, but rather an example of a sticky service that benefits their corporate parents."
In the U.S., P2P payments are relegated to niche status, but Apple could change that. The company is known for entering fledgling markets and energizing consumer demand.
Chase offered some kind of P2P payment for a while, recalled RSR Research Managing Partner Nikki Baird — but she never managed to get it to work.
"It was so complicated it was easier to dig out the checkbook, write a check and then mail it — that's pretty old school," she told the E-Commerce Times. "If Apple bring their relentless design ethic to make that process easier, more power to them."
The questions will revolve around which banks to team with, whether funds can be transferred to people who don't have an iPhone — those kinds of things, Baird said. "I haven't had a chance to look into that part yet."