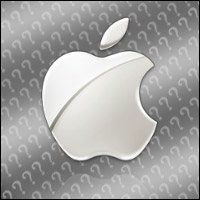 Apple this week revealed that technical difficulties with its News app have led the company to underestimate usage figures for the more than 100 publications offering content through the software.
The company discovered an error in the app that's resulted in underestimating the number of readers using the software, Eddy Cue, Apple's senior vice president of Internet software and services, told The Wall Street Journal.
Apple is fixing the problem, but he did not say when it would be fixed.
The company's numbers are "lower than reality," Cue said.
At the fourth-quarter earnings call in October, Apple CEO Tim Cook said 40 million people were using the app.
Numbers Tied to Ad Money
Having accurate usage numbers for the News app is important to both Apple and its publishing partners.
"Publishers need accurate info since it impacts how they price their ads," Tim Bajarin, president ofCreative Strategies, told the E-Commerce Times.
Publications are selling advertising against their content on a number of platforms, said John Carroll, a mass communications professor atBoston University. They want to know their readership so they can adjust their advertising rates accordingly.
"The more Apple News underestimates their readership, the less money the publishers are going to make," he told the E-Commerce Times.
"As a byproduct of that, the less interest the publishers are going to have in Apple News," Carroll said.
"Publications have a limited amount of resources, so the question becomes how much energy and expense do they want to expend on Apple News if it's underperforming," he added.
Losing Interest
Accurate data is important to Apple because it collects a percentage of some of the ads in content distributed through the News app.
Lost advertising revenue, though, may not be the most costly loss to Apple because of this counting glitch, noted Patrick Moorhead, principal analyst atMoor Insights & Strategy.
"People will lose interest in the platform," he told the E-Commerce Times.
"People spend a lot of time with news. Apple doesn't want people finding other ways to get their news," Moorhead said. "News is more strategically important in the long run than losing some quarterly ad money."
Independent Counter Needed
For publishers, moving distribution of their content out of their hands and into outlets like Apple News and Facebook presents new challenges, noted Dan Kennedy, an associate journalism professor atNortheastern University.
"When you handle your own distribution in print or on your own website, you know what your numbers are," he told the E-Commerce Times.
"In this new world of Apple News, Facebook Instant Articles and things like that, there's got to be a certain level of trust, and if publishers don't think Apple is giving them the straight information, that's going to be a problem," Kennedy said.
In the publishing world, independent audit organizations certify the circulation of newspapers and magazines to ensure the integrity of advertising rates. In a similar vein, publishers have been pressuring Apple to integrate its News app withComScore, an independent measurement firm.
"Publishers have to submit to an independent, third-party counting service, so it's not unreasonable to ask Apple to do the same thing," Kennedy said.
"It's in Apple's interest, too, to have a yardstick that will increase the appeal and credibility of the platform," noted BU's Carroll.
Slow TakeoffSince Apple launched its News app in September, it hasn't exactly set the publishing world back on its heels.
"It's off to a very slow start from what I can tell," NU's Kennedy said.
"I was excited about it, but since its debut, it doesn't seem to be much more than another way to read The New York Times and Washington Post, and not as good a way as going to their websites," he noted.
"It's not really anything to get excited about," Kennedy added.
The Apple News interface makes reading news — especially on mobile devices — a better experience, analyst Moorhead said. Advertising in Apple News isn't as intrusive as it is on a publication's website.
"You don't get ads that pop up on a page and force you to tap an X to close them," he noted. "On a mobile device, it can be hard to find the X, and because you're using your finger, sometimes you'll hit the ad instead of the X and be taken off site."