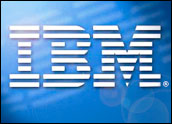 Apple and IBM have teamed up on enterprise mobility in an exclusive partnership that will create iPhone and iPad business apps incorporating IBM's Big Data and analytics capabilities, they announced Tuesday.
"Mobility has been very much a catch-as-catch-can solution in most businesses," noted Yankee Group Research Vice President Carl Howe, with enterprises having to consider a variety of device manufacturers, carriers and third-party IT service providers.
The alliance "provides a complete solution for the enterprise," Howe told the E-Commerce Times.
Why Not Android?
Although Android dominates the mobile market, IBM went with iOS because "Android is a coalition, not a product," Howe said.
IBM would have had to negotiate with Google and various Android device makers.
Further, the various manufacturers' devices "are provisioned differently and have different user interfaces, creating a training and maintenance nightmare," Howe pointed out.
Apple gives IBM "one provider, one environment to develop for, and one very small set of SKUs to support."
Still, "no one-size-fits-all app can be developed, even if it's only made for iOS devices," Jeff Orr, a senior research director at ABI Research, told the E-Commerce Times.
IBM likely will tackle this by developing apps for clusters of businesses by genre, such as energy and utilities, or warehousing and logistics, Orr surmised.
The 4 Pillars of the Big Blue Apple
IBM and Apple will create the IBM MobileFirst Platform for iOS to deliver end-to-end enterprise capability ranging from analytics, workflow and cloud storage, to fleet-scale device management, security and integration. These services also will be available on Bluemix, IBM's cloud-based development platform.
The two will focus on four core areas: native apps developed exclusively from scratch, called "IBM MobileFirst for iOS solutions for the iPhone and iPad"; unique IBM cloud services optimized for iOS; 24×7 premium AppleCare for Enterprise service and support with on-site service delivered by IBM; and new packaged offerings from IBM for device activation, supply and management.
The AppleCare offering is "particularly interesting" because damage claims are increasing as smartphones become larger, Brent Iadarola, a global research director at Frost & Sullivan, told the E-Commerce Times. For example, the iPhone 5 has a 15 percent higher damage claim rate than the iPhone 4.
The growing amount of mission-critical data on smartphones, especially in industries such as healthcare, makes getting a damaged or stolen device repaired or replaced increasingly important, Iadarola said, adding that 85 percent of smartphone usage is tied to data activity and not voice.
However, as smartphones get more sophisticated and gain more functionality, "enterprises don't know whom to turn to — the carrier, the OEM or the channel, so that premium enterprise support where you turn to one source will become critical," Iadorala remarked.
How the Partners Benefit
Apple "has a leading position for corporate purchases of smartphones and tablets, and the IBM relationship will solidify that by creating stickiness around the software and services with enterprise systems," Dan Shey, a practice director at ABI Research, told the E-Commerce Times.
Apple told analysts during its Q1 2014 quarterly phone call that the iPhone was used in 97 percent of the Fortune 500 and 91 percent of the Global 500, and the iPad in 98 percent of the Fortune 500 and 93 percent of the Global 500.
For IBM, the teamup "signifies they are back in the hardware game — indirectly," Shey said, pointing out that Big Blue has invested heavily in mobile management and app development.
Nonetheless, ABI "has been suggesting for a while now that Apple needs a strategy to address business verticals beyond K-12 education," ABI's Orr remarked.
Jazzing Up IBM's Partners
IBM also will sell iPhones and iPads with industry-specific solutions to business clients worldwide, and this will give its channel partners a boost, Chris Chute, a research director at IDC, told the E-Commerce Times.
"Channel partners selling cloud solutions need to have customer contact as frequently as possible," he noted, "and the ability to offer an IBM-specific iOS experience to any customer anywhere IBM operates gives them that touchpoint."