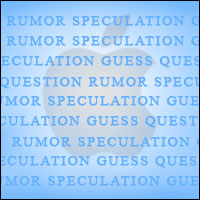 Apple has changed the date for the launch event for its 4-inch iPhone and new iPad Air from March 15 to March 21, according to news reports.
If the rumor is correct, Apple will be holding the event the day before it appears in a federal court in California to contest a controversial court order. Apple has filed a motion to vacate the order requiring it to comply with the U.S. Justice Department's request for assistance in accessing data on an iPhone used by one of the San Bernardino terrorists.
"The timing seems to be a miscalculation on Apple's part," said John Carroll, a mass communications professor at Boston University.
"They're stepping on their own story because the focus on the following day's new coverage is going to be all about the FBI," he told the E-Commerce Times.
Worse yet, the whole event could backfire on Apple in a bad way.
"If their product rollout gets any kind of coverage, it's possible it will be covered as an attempted smokescreen to divert attention away from the FBI issue," Carroll added.
Trial Balloon
On the other hand, the date change could be a calculated move by a company known for its marketing acumen.
"It's possible the rumor is a trial balloon from Apple to see what kind of reaction it gets," Carroll said. "If the reaction is skeptical enough or critical enough, that's their signal to pull back."
Although just a rumor, the March 21 date "makes sense," noted Patrick Moorhead, founder and principal analyst at Moor Insights and Strategy.
"Apple has reasons to refresh their lineup to be more competitive in emerging regions and to help turnaround declining iPad sales," he told the E-Commerce Times.
Grief Over Shipping
If Apple did indeed change the date of the event, "maybe it's because they want the announcement to be made closer to when the products are going to ship," suggested Bob O'Donnell, chief analyst at Technalysis Research.
"They caught a fair amount of grief for the big gap between the time of the announcement and shipping of the Apple watch," he told the E-Commerce Times. "That was an unusually long gap, so maybe they're trying to make a statement about being able to deliver products immediately after an event."
There's also the possibility that everything rumored to be announced at the event won't be announced there, remarked Carolina Milanesi, chief of research at Kantar Worldpanel ComTech.
"We have seen before when products are incremental, Apple will just put out a press release about them," she told the E-Commerce Times. "It could be we will not see everything, and some will just come out in a press release at a different date."
Maturing Market
Apple is expected to schedule an event to unveil an iPhone with a 4-inch display and upgraded components, as well as a new iPad Air that will have features similar to the iPad Pro.
"If you look around and see the other devices doing well, it's not tablets — It's two-in-ones," O'Donnell said. "This new iPad looks like it will be another form of two-in-one because you can use a keyboard and pencil with it."
If the rumors prove true, Apple appears to be adjusting its product line to meet the demands of a maturing market.
"Overall, they're filling out their options in terms of screen sizes to address a wide range of interests," O'Donnell said. "That's how the world works now. As you get a more mature market, you need to have a few different buckets into which people can find a product that best meets their needs."
As for the event being overshadowed by Apple's tussle with the FBI, "from the consumer perspective, it doesn't matter," Milanesi observed. "What consumers think about when a new product is out is the new product."