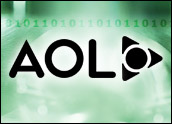 AOL went on a buying binge this week.
It made headlines with the purchase of the TechCrunch blog network, but on the same day it also bought two promising startups — Thing Labs and 5min Media.
Thing Labs makes Brizzly, a Web-based program that allows people to manage their social networking on Twitter and Facebook. 5min Media is a Web-based do-it-yourself video syndicator.
What message, if any, is AOL sending with this latest spate of buys? Whatever that message is, it appears to involve the marriage of content and advertising.
"AOL wants to continue aggregating content and unique users around a range of verticals it currently owns … in order [to] have a greater array of offerings for advertisers," Miller Tabak + Co. analyst David C. Joyce told the E-Commerce Times.
One-Stop Shopping
In the old days of Web 1.0, AOL's sell to advertisers was raw traffic numbers at a monster portal. Now, apparently, it's hawking a broad swath of content in any kind of silo an advertiser can think of.
"Their objective is to continue to grow high-quality content and make it [AOL] a one-stop shop for advertisers," Louis Gray, managing director of new media for the Paladin Advisors Group and author of The Silicon Valley Blog, told the E-Commerce Times.
"If advertisers are coming in, they don't have to talk to AOL and TechCrunch, they can just go to AOL and buy a top technology position from one source," he explained.
AOL also has something to offer content providers that it brings into the fold, he added. It can give them the resources they need to grow. "AOL has proven it knows how to scale," he asserted. "They know how to grow and support tens of millions of users concurrently without slowdowns."
Web 1.0 Redux?
Although AOL is putting a new bow on its business model, to some the model has a familiar look to it. "We're going back to the days of a Super Portal, a place where you go and live," Rob Enderle, president and principal analyst of the Enderle Group, told the E-Commerce Times.
"This is old-school Internet," he argued. "This is the strategy that Netscape probably should have executed and didn't. It's the one that Yahoo should have stayed with and now came back to. It is the one that both Yahoo and AOL are executing again."
Others, though, believe that AOL's recent moves are intended to shed its Web 1.0 image, which has proven to be difficult to shake.
With the recent acquisitions, AOL is trying to show the world that it's on the move again, according to Ray Valdes, an analyst with Gartner. Not only is it trying to demonstrate its vibrancy to the world but to thought leaders in the tech community as well.
"The TechCrunch acquisition was not about gaining lots of additional users or revenues," he told the E-Commerce Times. "It's not about quantity. It's about quality. It's about brand positioning."
High-Tech Madonna
What do AOL's recent acquisitions say about the company's vision for itself? It says its vision is evolving, Valdes maintained.
"Part of the motivation behind the acquisition of TechCrunch is that it will bring in new talent, new perspectives that are plugged in to the modern Web," he observed. "Not only the modern Web, but the future Web."
The recent acquisitions by AOL show that it's serious about getting back into the game as a technology leader, added new media expert and blogger Gray. He cited AOL's recent move to set up an office in Silicon Valley as another action designed to boost its street cred as a tech player.
"The fact that they were a Web 1.0 company shows that they survived," he noted. "Look at Yahoo. Look at eBay. There are some companies which manage to go through a downturn and come back up and stay strong."
"AOL, like Madonna, continually changes its face to stay relevant," he added, "and it continues to do that."