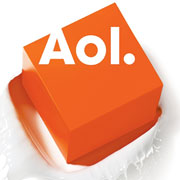 AOL on Monday launched a limited version of Gathr, which aggregates online services for subscription at discounts of up to 60 percent of what they would cost on their own.
Monthly subscriptions to prebundled packages start at US$15, and some come with a bonus $10 Amazon gift card.
Alternatively, consumers can create their own bundles, aggregating any three of the available services for $15 a month.
AOL is working on a media blitz that will include TV advertising to get the word out.
The company is "just grabbing at everything," Jim McGregor, principal analyst at Tirias Research, told the E-Commerce Times. "They really need to find a unique niche in the market where it makes sense for them to be."
Gathr might not in and of itself save AOL, "but let's say they use some smart analytics to understand what a subscriber [to one of the bundles] reads, watches or spends the $10 Amazon gift card on, and make smart offers to him based on that," Jonas Rideout, director of digital commerce solutions at Hybris, told the E-Commerce Times.
"I don't want to hope they're pinning their future on bundling things we can buy already, but on driving data to their analytic network to drive the consumer to purchase what they want to purchase," Rideout continued.
Gathr Ye Gift Cards While Ye May
AOL is offering 30-day free trial subscriptions on its packages. It has several partners and is actively seeing more.
"If you have a broad spectrum of offerings like Gathr is putting together, you have a large database," Rideout pointed out.
"This is the right strategy," opined Jagdish Rebello, a research director at IHS iSuppli. "AOL needs to get as many partners as it can to appeal to the widest possible audience out of the gate."
However, AOL is bundling services that are not unique to it and are tied to agreements that expire, Rob Enderle, principal analyst at the Enderle Group, told the E-Commerce Times.
"If this works, which is doubtful, the folks they are bundling could easily separate and form their own bundling deals directly with their customers," he cautioned.
Amazon could be letting AOL plow the field and then, if that's successful, move to harvest the profits, Enderle speculated — "but I'd look at Google seeking to do this as well, and they'd be equally scary."
Where's the Money?
Though it may appear to be an effort to reverse AOL's failing fortunes, "I don't think this is a matter of AOL reviving itself," Gartner analyst Andrew Frank told the E-Commerce Times.
AOL's overall income is growing, he pointed out, mostly from increasing revenue in its search and display ad businesses, and "maybe a better question is, can AOL make any significant money from this new business?"
That will depend on how well the service is marketed, Frank said, although marketing will be challenging since AOL is, in essence, breaking new ground.
Gathr is "like a volume discount for subscribing to multiple over-the-top content sources," iSuppli's Rebello told the E-Commerce Times. "It will appeal to "a small but growing niche segment of the population that has cut the cable cord and is increasingly looking to the OTT players for content."
AOL is "already trying to profile individuals into one of the packages it offers," Hybris' Rideout suggested. "It's the beginning of the profiling, which is how it will succeed."
Is Turning to TV Wise?
Doubts have been raised about AOL including TV in its advertising campaign.
"TV is very expensive," Enderle said. "I think using TV for this until you can lock in customers is likely to be seen as a colossal waste of money."
However, "the decision to use TV underscores AOL's understanding of the magnitude of the marketing challenge launching a service like this faces," Gartner's Frank maintained. "The question is, will the message grab [consumers'] interest enough for them to give it a try?"