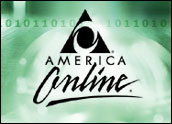 Starting this month, Ingenio is teaming up with AOL Search to provide businesses nationwide a new marketing strategy that combines the Internet and the telephone.
Called Pay Per Call, the strategy offers the power of Internet pay-per-click marketing to small businesses in their own regions.
The new approach targets local and regional businesses that do not have transactional Web sites and thus can not track visitors or convert those visitors into customers.
How It Works
Under the Pay-Per-Call program, the advertiser's listing appears in the search results with company name and address. Each listing is displayed with a unique toll-free phone number that redirects to the advertiser's actual phone number.
The advertising merchant gets access to in-depth, real-time reporting. The merchant sees a record of every call received and all other information related to that event.
Merchants can access detailed account data via the phone or through Ingenio's Web-based results.
Ingenio makes money on a revenue share basis. When a prospect calls on the phone based on the advertisement from the search results, Ingenio receives a portion of the bid amount. The Advertising Network Partner, such as AOL, gets the remaining portion of the amount the advertiser bid for the listing.
Pay Per Call is the business model for local search, which Ingenio's chief marketing officer, Mark Barach, said is the next big growth segment in the online commercial search space.
Despite significant local-search developments from leading portal companies, local search today still leaves something to be desired, he said.
"This advertising concept has proven itself in the worlds of e-Bay and Google. Now advertisers and businesses can control their destinies by being as passive or aggressive as they choose," Barach told the E-Commerce Times.
Survey Results
Recent polling of advertising results from Internet businesses show a ripe market for the Pay-Per-Call model.
A Google Zeitgeist study this year revealed that only one in 20 queries generates local ads. A Keynote study this year reported that one in four consumers are unhappy with local search results.
Many search engines now offer local search technologies, such as Overture Local Match and Google Local. However, the results are not encouraging, Ingenio officials say.
The search industry appears about to make the same mistake it did in the context of Web search. The industry at that time had paired an old business model with new technology. That involved selling fixed-priced banner ads to support search content.
New Popularity
Paid search is only now becoming big business, following a business model that supports it that was introduced by Overture in 2000.
Barach said that sales for paid searches last year reached about US$2 billion. Thus, the commerce level on the Internet is ready for a new direction in paid search advertising.
"Thirty-five percent of the people doing online commercial searches are ready to buy now," Barach said. "Only one percent of all general Internet searches are by potential customers ready to buy."
A Jupiter Research study commissioned by Ingenio revealed that advertisers in industries such as professional services, health care and contracting are more interested in phone leads than clicks in a ratio of 2 to 1.
Since 85 percent of the polled advertisers know their customer conversion rates from phone calls, they would pay as much as 5 to 15 times more for a call than a click.
Targeting Local Markets
Ingenio began its foray into Pay-Per-Call marketing last year. It launched its service with several smaller partners. Its partnership with AOL for its AOL Search engine will play to a much larger audience of Internet searchers.
Advertisers claim that phone contact with potential customers is critical to making sales. Studies show that 85 percent of sales calls get closed.
Ingenio's Pay Per Call Advertising Platform allows any local business, with or without a Web site, to tap into the Internet as a direct response medium to acquire customers.
The local market is primarily comprised of non-Web oriented, service-based businesses. These businesses include attorneys, real estate agents, mortgage brokers, beauticians, accountants, roofers and similar small or independent entrepreneurs.
Strong Local Potential
According to The Kelsey Group, approximately 300,000 advertisers currently benefit from Pay-Per-Call advertising. Both The Kelsey Group and BizRate.com.comlast year reported that 25 percent of all commercial searches being performed were seeking merchants near home or work.
Jupiter Research reported last December that local search advertising revenue reached approximately $500 million in 2004. That is an increase from $408 million in 2003.
As a result, Pay Per Call will be a key driver to local search advertising growth in 2005, Barach believes.
He said there are some 14 million local businesses in the U.S. Only about 1 million of them are suited for traditional Pay-Per-Call advertising.
The rest need a pay-for-performance product that matches the way they operate. With standard Internet advertising, businesses must pay in advance and then assess the results.
So far, Ingenio is the only provider of a Pay-Per-Call advertising network.
Per-Call Versus Per-Click Productivity
The main difference between Ingenio's Pay Per Call and other click-based advertising platforms on the Internet is that the phone call serves as the billable event. Traditionally, it is the Web site click that generates a bill.
Because advertisers are billed by the phone call response, they have better control over how their online presence is displayed in search results. The Pay-Per-Call Platform offers advertisers a simplified management process.
Advertisers bid on industry/topic categories versus individual key words. They also bid on key words associated with their search results.
With this advertising model, the market determines the prices for leads, Barach said. It puts advertisers in competition with others in their area.
"You pay for placement in search results. This makes it dynamic as you can change your intended activity depending on time of day. You can turn your listing on or off," Barach said.
Beta Advertiser Reaction
Stacey Fleece, vice president of the mortgage division of the San Francisco-based Investment Consulting Group, is more than pleased with her experience as a beta tester of Ingenio's Pay-Per-Call platform.
"It's a true commodity product. I need a service-based response, and that's what I get," she told the E-Commerce Times.
She explained that the pay-per-call strategy solves a problem with other forms of Web-based advertising. A live phone call gets better results more consistently than Web site click.
"Somebody going to a Web site doesn't help me differentiate my business. But Pay-Per-Call gets me potential clients," she said, adding that she can not make an effective one-to-one sales pitch to a Web site click.
Fleece noted that Pay-Per-Call marketing is a very good use of her marketing dollars.
"On the phone 95 percent of the time I can close a sale," she said.