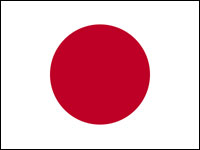 America Online, Inc. (NYSE: AOL) and Japan's NTT DoCoMo announced plans Wednesday to provide wireless Internet services in Japan and other countries as well.
AOL, the world's largest Internet service provider (ISP), and NTT DoCoMo, Japan's biggest mobile Internet services company, said they will collaborate on ways to "drive the development of next-generation technologies" as the PC and wireless Internet markets converge.
Earlier this year, both companies had denied reports of the alliance.
Deal Includes Stake in AOL Japan
The deal gives NTT DoCoMo a 42.3 percent stake in AOL Japan, which includes a cash contribution of about $100 million (US$), while AOL's stake in its Japanese affiliate will be reduced to 40.3 percent. Mitsui & Co. Ltd. and Nihon Keizai Shimbun, Inc., AOL's two original partners in the venture, will share a 17.4 percent interest.
As part of the agreement, AOL Mail and Instant Messenger will be featured on NTT DoCoMo's I-mode mobile Internet service, which has more than 12 million subscribers. The two companies will promote each other's services in Japan.
Eye on Convergence
The alliance "will become a key element of our global strategy to lead the convergence of PC-based and mobile services to benefit consumers worldwide," said NTT DoCoMo president and chief executive officer Keiji Tachikawa.
The two companies said they will begin by working on an AOL-NTT DoCoMo gateway portal for wireless carriers and developing convergence technologies, applications and services worldwide. They also plan to invest seen as driving the convergence of fixed and mobile Internet services.
Earlier Attempts
Earlier this year, DoCoMo explored the possibility of buying an equity interest in U.S.-based VoiceStream Wireless Corp., but was preempted by German conglomerate Deutsche Telekom AG, which bought VoiceStream for $50.3 billion in July.
With the AOL partnership, DoCoMo's interest in the joint cellular venture between SBC Communications, Inc. and BellSouth Corp., becomes more viable. The two U.S. companies have committed to using cHTML technology.
Japanese Wireless Use Growing
AOL and DoCoMo are in a position to capitalize on a booming market. Internet use in Japan more than doubled in 1999, according to a report issued in June by the Ministry of Posts and Telecommunications (MPT). More than one-third of the new Net users — about 27 million — went online using wireless technology, the report said.Two of every three Japanese citizens own mobile phones, and the number of wireless subscribers is greater than the number of wired users, according to the MPT. The report also predicted that 80 million Japanese will use some form of mobile Internet service by 2005, which could mean a 20-fold increase in e-commerce.NTT DoCoMo has a market capitalization of $279 billion and more than 32 million cellular subscribers. The company provides cellular, paging, satellite mobile communications and in-flight telephone services, as well as wireless Internet connections.