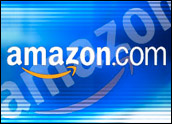 Amazon came a step closer to opening its Android Appstore Wednesday by opening a portal for developers. The portal allows app makers to submit their wares to the Internet's largest online retailer so they can be part of the outlet's offerings when its virtual doors open later this year.
Amazon is launching the Android Appstore as a service to its customers, according to spokesperson Anya Waring.
"Given the sheer number of apps available today, it's really hard for customers to find high quality and relevant products at great prices," she told the E-Commerce Times.
Amazon proposes to address quality issues in the app market by reviewing each and every entry before it's sold in the outlet. In addition, customers will be able to review and rate apps, as they do other products sold by Amazon.
As for consumers discovering and finding apps, Amazon's powerful search and recommendation system will also be part of the store.
Smooth Checkout and Payment
A criticism of Google's Android Market has been that it's hard to find things in it and there isn't a lot of information there about the apps.
"If Amazon does it a lot better and puts it together in a way so consumers can find what they're looking for, it would be very appealing," Mark Beccue, an analyst with ABI Research, told the E-Commerce Times.
Amazon has spent years developing innovative features to help customers find and discover relevant products, spokesperson Waring explained.
"We're excited to take those key learnings and innovations and apply those to the apps market segment," she said.
What's more, the store will use Amazon's smooth checkout system for ringing up apps bought by consumers. One of the knocks against Google's Android Market is that paying for apps is limited to Google checkout or Paypal.
Developers, who will receive 70 percent of the sale price of their apps, may also benefit from Amazon's mature payment system.
"There has been some reports of the Android marketplace not working that well for developers in terms of getting paid," Beccue noted.
An added bonus Amazon is offering developers who sell their wares through the retailer's app store is the ability to protect their programs from unauthorized copying through Digital Rights Management.
Less Fragmentation
The prospect of selling to Amazon's 10 million customer base is attractive to some developers.
"It's nice to have a channel with Amazon's market power to sell apps through," Joshua Greenman, president of Mercury Development, told the E-Commerce Times. "However, it's a little disconcerting that developers may have to maintain apps across multiple app stores, which is more work."
With sales spread across several stores, users can get a distorted view of an app's popularity because they can't see an aggregate download number, he explained.
It's not likely that the review process at the Amazon store will improve the apps sold there, in Greenman's view.
"The only thing that will improve the quality of the apps will be less fragmentation in the Android market, which will make it easier and less expensive to make an app that runs on all phones," he maintained.
Online Search Weak
Anything that improves a shopper's ability to find an app from a computer will help developers, according to Casey Davis, chief system architect at GravityJack.
Finding an app in the Android Market from a mobile phone is easy enough, he explained, but finding one online is more problematic.
"Google made this huge mistake when they didn't index their own marketplace and make it available to people who want to browse it on the Web," he told the E-Commerce Times.
Google did not respond to the E-Commerce Times' request for comment on Amazon's Appstore. But since Google's approval was needed before plans for the store could proceed, it appears that the search giant is unconcerned about competition from the outlet.
"Google could have said no," Beccue said. "It's saying, 'Come on in. See if you can do it better. That's fine.'"