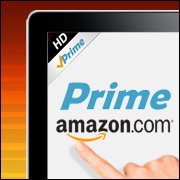 Amazon on Tuesday announced the addition of free unlimited cloud photo storage for members of its Prime premium shopping service.
The new storage feature, Prime Photos, works with Amazon Cloud Drive, the company's free storage offering comparable to iCloud, Microsoft OneDrive and Google Drive.
Prime Photos initially will be available for U.S. members only.
No Flickr Competitor
Photos are stored in the Amazon cloud via a free software download that will run on Amazon's mobile devices and those running iOS and Android, as well as computers operating OS X and Windows.
Photos can be accessed not only from devices running the Prime Photos software, but also from Amazon's new gadgets — Fire TV and Fire TV Stick — as well as Sony PlayStation 3 and 4, and some smart TVs from LG and Samsung.
Images stashed with Prime Photos are saved at their original resolutions, not the lower resolutions favored by some online photo depots to conserve storage space.
Could Prime Photos be a threat to storage services like Shutterfly and Flickr?
"I don't think it will be," said Charles King, principal analyst with Pund-IT.
"It's more in the line of a value-add for Prime members than it will be a serious competitor for services that specialize in online photo storage," he told the E-Commerce Times.
The added value to Prime may help salve any residual sting from the price increase earlier this year, from US$79 to $99.
Sticky Feature
"Prime users are pretty big shoppers," said Rob Enderle, president and principal analyst for the Enderle Group.
"Amazon wants as many Prime users as they possibly can, so it's adding incentives so everybody wants to be Prime," he told the E-Commerce Times. "When you're Prime, you will increasingly buy your stuff from Amazon."
Prime members spent twice as much with Amazon (US$1,224) than non-members ($505), according to research Consumer Intelligence Research Partners released last year.
If Prime Photos has the desired effect on Prime's business, it will be a low-cost gambit for Amazon.
"This is an indication that storage is getting cheaper, and if a customer signs up for Prime and sticks with it because of this, it's worth the minimal cost of providing free storage," Pund-IT's King said.
"This particular move doesn't cost Amazon very much because the cost of storage continues to drop dramatically, and it could be a very sticky benefit to convince consumers to keep Prime," Ross Rubin, principal analyst with Reticle Research, told the E-Commerce Times.
Extending Prime
Prime Photos is joining an array of existing Prime services including unlimited free two-day shipping on more than 20 million items sold through Amazon, streaming of tens of thousands of movies and TV shows through Amazon Instant Video, a million songs and hundreds of playlists through Prime Music and Prime Radio, and access to 600,000 books to borrow through the Kindle Owners Lending Library.
The Prime Photos announcement came on the heels of Amazon launching a program to allow retailers outside its umbrella to offer free two-day shipping on items. British fashion retailer AllSaints will be the first seller to join the program, Amazon said.
"It's another way Amazon wants to make its shopping experience the most convenient it can be," Rubin observed.
It's also a way to counter global competition against the "Everything Store."
"There are several services in Europe that have been successful in fighting Amazon off," Pund-IT's King said. "So coming up with some kind of partnership with global merchants is a wise thing for it to do."