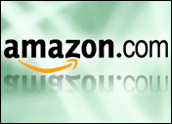 Faced with a public rally outside the venue for its shareholder meeting at the Seattle Art Museum on Thursday, Amazon announced it would withdraw from a conservative business group and improve workers' conditions at its warehouses.
The protesters wanted Amazon to quit the American Legislative Exchange Council (ALEC), which they accuse of violating lobbying regulations and pushing a variety of objectionable legislative proposals.
They also demanded that Amazon improve working conditions at its warehouses. Workers at the company's warehouses in Pennsylvania and Kentucky have collapsed in the summer heat, been fired after being injured and faced other problems, former employees have reportedly said.
"Each year we evaluate all of our association memberships and we've decided not to renew our participation in ALEC, in part because of positions that group took on issues unrelated to our business," Amazon spokesperson Mary Osako told the E-Commerce Times.
"Amazon's two major concessions to public pressure on ALEC and working conditions shows the power of people taking persistent peaceful public action," Sage Wilson, a spokesperson for Working Washington, which spearheaded the protest, told the E-Commerce Times.
ALEC did not respond to our request for comment.
What's an ALEC?
According to its website, ALEC says it works to advance the fundamental principles of free-market enterprise, limited government, and federalism at the state level through a nonpartisan, public-private partnership of state legislators, members of the private sector and the general public.
A list of ALEC's corporate members can be seen here.
ALEC's close ties with legislators are a source of alarm for advocacy groups. "For too long, ALEC and its corporate members have been writing dangerous bills that have been passed into law by conservative legislators," Collin Jergens, communications manager at Fuse, one of the protest rally's organizers, told the E-Commerce Times.
Fighting ALEC
Amazon is the 11th organization to leave ALEC because of pressure from advocacy groups, including Fuse and Common Cause. "We hope that other corporations and members of the legislature will follow Amazon's lead in dropping their support of ALEC," Jergens said.
Common Cause wrote the Internal Revenue Service requesting an inquiry into ALEC last year. Then, in April, it filed a complaint against ALEC under the Tax Whistleblower Act.
"We gave the IRS something like 4,000 plus pages of … ALEC's own records," Common Cause spokesperson Dale Eisman told the E-Commerce Times. "We've demonstrated that ALEC is engaged in lobbying. That's not what charities do. That means the taxpayers are subsidizing their lobbying."
The Common Cause complaint mostly ignores applicable law, according to ALEC, and distorts what it doesn't ignore. It labeled Common Cause as a partisan front group masquerading as an ethics watchdog.
ALEC "have never addressed our points on their merits," Common Cause's Eisman asserted. "They've painted it as a left-wing plot."
Keeping Amazon Straight
Amazon announced at its shareholder meeting that it would invest $52 million to retroactively air-condition existing warehouses.
"This welcome investment in better working conditions clearly comes in response to brutal conditions in Amazon warehouses," Working Washington's Wilson stated. "However … there are many more things that should be done at Amazon warehouses and other warehouses to make these into the kind of good jobs we need in this country." The organization has developed a warehouse workers' bill of rights.
In addition to demanding Amazon improve working conditions for employees, protesters called on it to pay its fair share in taxes, Fuse's Jergens said.
The question of taxes has pitted Amazon against state legislatures over the years. Initially, online sales were exempted from state tax, but last year Amazon agreed to collect sales taxes in California as of 2012 following a bitter battle.
Advocacy groups will keep a close eye on Amazon to ensure it lives up to its pledges. "[The] decision by Amazon to drop ALEC was a big step forward, but we will continue to monitor them and hold them accountable for their actions," Jergens remarked.