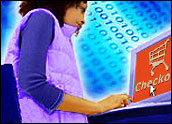 As e-commerce gets more sophisticated and consumer expectations continue to rise, many retailers are considering prettying up their existing Web sites with improved graphics or new features in order to make them more attractive to consumers. While such enhancements can make your site more appealing in the near term, they won't change the makeup of your online store.
So, is your site better off with a few enhancements, or do you need to fundamentally re-think your approach toward e-commerce based on meeting your key performance indicators for the future?
To adequately answer this conundrum, there's a series of questions that must be answered. When addressing these questions, it's important to be honest with yourself.
On Performance:
Is your site delivering pages at lightning fast speeds and will it scale to meet seasonal peaks in traffic? What is your average site uptime? Does your conversion rate beat the industry average or can you improve your order size by adding deeper merchandising functionality? Are you having high shopping cart abandonment rates? Are you getting a steady level of site traffic from your SEO or is your current platform limiting your customer's ability to find your Web store?
On Cost:
What are all the costs associated with running the site? Are your site maintenance processes efficient or do you need a large staff in order to make frequent changes to your Web store? What are your hardware and software upgrade costs and can they be reduced?
On Growth Strategies:
Have you thought about the strategic nature of your site? Is the current platform limiting your ability to sell internationally? Can you leverage the existing platform to roll out new Web stores quickly? Is there a deeper multi-channel strategy that will make my customer relationships more profitable? Is your site secure? If not, what does it mean to your business if you have a security breach? Does the Web site meet the standards set by your competition?
As you can see there is quite a bit to think about when it comes to your e-commerce site, and the questions above aren't even the half of it. As an online retailer, you need to determine return on investment (ROI) across the business — customer experience can't be your only benchmark for deciding how to improve the Web site. When starting the evaluation process, first benchmark your site statistics against the industry averages to get a rough idea of your performance. Some industry averages that deserve consideration include the following:
Site uptime better than 99.88 percent (should be shooting for 99.95 percent or better)
Sub-second page loads
Better than a 3 percent conversion rate
Shopping cart abandonment under 60 percent
Average order size uplift year over year of 4 percent (excluding price increases)
Site maintenance cost growing 15 percent year over year
Of the industry averages above only conversion, shopping cart abandonment, and possibly, customer retention numbers can be measured by making incremental visual changes to the site. You will never really know for sure if the improvements were a result of the changes you made unless you A/B test against the old page layouts. What happens if you don't have A/B testing capabilities in your current e-commerce platform?
In the age of sizzle it may be fashionable or easy to make incremental improvements to your e-commerce site that simply look good, but eventually, that lipstick will wear off, once again revealing the limitations that have always been there and holding you back. Just remember that you can't sell if the site is down or your new graphical pages take 20 seconds to load. If that's the case, your site may need more than a light makeover.
If you decide that a new platform is required, consider your overall business strategy and then decide how e-commerce plays a vital role in the big picture. Take a deep look into the ROI that can be generated with a new site including improved sales, faster time to market, and lower total cost of ownership. Lastly, build a timetable to sell the replatforming project internally, select a platform vendor that has the functionality you need and the expertise to help you grow, and set reasonable targets for launching your new sites.
---
Scott Todaro
is senior director, product strategy at
Demandware
, developer of an enterprise-class, on-demand e-commerce platform.
---