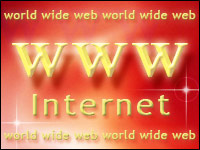 Getty Images, the stock photo giant that many professional photographers loathe but amateurs love, on Thursday announced it will allow consumers to embed and share its images free for non-commercial purposes on blogs, social networks and other websites.
The move indicates the company, whose battery of highly paid lawyers has gone after copyright violations for years, is bowing to the brave new world brought about by the Internet, where people can easily copy and paste images from any source and want to do so for free.
It's estimated that about 35 million images will be available to the public.
"I think Getty has finally realized … that if you're going to monetize in the age of the Internet, the Internet is your close friend and monetization its close companion," Avni Rambhia, digital media industry manager at Frost & Sullivan, told the E-Commerce Times.
Getty "is being savvy about how the world is going today, and it might perhaps get higher revenue than it would otherwise," she continued, pointing out that companies in the developing world might not want to pay for images but would "be happy to use them on their sites," thus providing Getty exposure to a wider potential customer base that might be monetized if ads were embedded in the images.
What Getty's Up To
Getty will demo its new embed tool March 9 at SXSW Interactive. It will host a meetup the next day for bloggers to experience the tool, although exactly what that means is not clear.
Embedded images will include the photographer's credits and a link that will connect back to Getty's website where the images can be licensed for commercial use.
This will give photogs the opportunity to generate licensing revenue, Getty said.
The embed capability will be supported anywhere HTML can be posted. It will let users share images on major social platforms as well as on the WordPress blogging platform.
Baiting the Hook
"I'm certain [Getty] won't provide very high-quality images for embedding," Frost's Rambhia opined. "They'll be smaller, perfect for use on the Web but not in print."
This is "very similar to what you're seeing on the Internet with video — you get low-res free video, but if you want the full HD version, you have to buy the disks or get a satellite subscription," she noted.
Ads might accompany the images available free for embedding, and that could earn Getty a substantial sum of money, Rambhia suggested. Total spend on video ads alone was about US$1 billion last year, and "if Getty could get even 10 percent of what Google is making from ads, it will do very well."
Online ads can be more closely targeted to select audiences, and that gives 15-20 percent higher returns, Rambhia pointed out.
Trickle-Down Economics?
Whether photographers will see any of that extra money remains uncertain.
"If I'm trying to find any upside to this action, it's that ultimately there could be some income stream to photographers [from the ads] for the use of their images," Eugene Mopsik, executive director of the American Society of Media Photographers, told the E-Commerce Times.
"I'm not holding my breath," he continued. "If the previous actions of Getty are any indication, I'm not very optimistic. The terms of [Getty's] contracts have always been that they've been pretty much free to do their thing."
Many professional photographers have expressed dissatisfaction with Getty in the past, and some, like Thomas Hawk, have moved to other stock agencies.
However, Getty is the industry giant, and its move increases the level of uncertainty about the survival of smaller players.
As Frost's Rambhia observed, "Technology is always going to destroy business models."