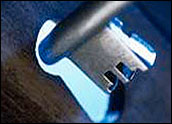 The debate about the viability of cloud alternatives has given way to a new set of discussions about how to maximize the value of today's rapidly evolving cloud services. This new round of deliberations centers on the right approach to planning, selecting, deploying, administering, and optimizing the performance of cloud-based applications and other resources.
Smart IT organizations are recognizing that they can no longer fight escalating end-user adoption and executive interest in cloud alternatives to traditional on-premises systems and software.
Longstanding frustrations with the complexities, costs and operating constraints associated with legacy hardware and software deployment have too often led to underutilization and the inability of organizations to keep pace with escalating customer demands and competitive pressures.
Unfulfilled Promises
Rising clandestine adoption of Software as a Service (SaaS) applications along with on-demand Infrastructure as a Service (IaaS) offerings from Amazon Web Services have raised IT concerns but also succeeded in meeting initial end-user requirements in many cases.
The consumerization trend most apparent in the buy-your-own-device (BYOD) realm has also firmly taken hold in the business app and ad hoc infrastructure services arenas as well.
In the same way legacy systems and software failed to meet the needs of business executives and end-users, traditional IT and system management (ITSM) software didn't fulfill its promise in the data center and network infrastructure environment.
As a result, a growing proportion of IT professionals are investigating a new generation of cloud-based IT management alternatives to help them better administer their increasingly complex hybrid operations.
These alternatives are being developed and delivered by a growing assortment of relative startups and a widening array of established players that recognize they need to respond to the changing needs of their customers or risk losing their share of the ITSM market.
No Panacea
In the same way that cloud/SaaS business solutions can be adopted incrementally to ensure their success, today's cloud-based ITSM utilities can also be deployed in a phased fashion to mitigate risks and accelerate time to value.
Today's leading cloud-based ITSM tools also include greater monitoring capabilities and embedded analytic dashboards to provide management visibility. They also offer stronger usage-tracking for compliance and more APIs for easier integration with third-party tools and legacy systems.
However, today's cloud-based ITSM aren't a panacea. They still require specialized skills and experience to be fully deployed and properly utilized. As a result, a growing number of new cloud consultancies are emerging to address organizations' hybrid cloud management needs.
THINKstrategies, the Cloud Showplace, and Rising-Tide Media will be hosting the Cloud Management Summit on June 19, in Mountain View, Calif., to examine these trends and showcase some innovative solutions and customer success stories.