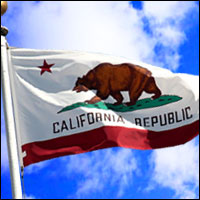 California Sen. Mark Leno and San Francisco District Attorney George Gascon on Friday announced the introduction of a bill in the legislature that would require all smartphones and devices sold in California to have a kill switch starting Jan. 1, 2015.
Senate Bill 962 comes against a backdrop of rising smartphone theft. It is now the leading property crime in the United States, accounting for one third of all robberies nationwide; it accounts for 75 percent of robberies in Oakland and 50 percent in San Francisco. Some of the robberies have been violent, even resulting in victims' deaths.
"The legislation will require the industry to stop debating the possibility of implementing existing technological theft solutions and begin embracing the inevitability," Gascon stated. "The wireless industry must take action to end the victimization of its customers."
The bill has received widespread support within California and from lawmakers in other states. Meanwhile, the New Haven, Conn., police department reportedly is going to approach smartphone makers to request they include a kill switch.
What SB 962 Seeks
The proposal would require all smartphones and tablets sold in California from 2015 on to have a technological solution — software, hardware or both — that could render stolen devices inoperable and impossible to reset.
Users would be able to disable the technological solution if they wanted to, but vendors and carriers would be prohibited from requiring or encouraging them to do so, on pain of being fined US$500 to $2,500 for each violation.
The industry has been slow to adopt existing technological solutions that render stolen mobile communications devices useless, the bill states. Such solutions need to be ubiquitous, so thieves would not be able to distinguish between devices that had them and those that did not.
"I think this is highly unenforceable," Jeff Orr, a senior practice director at ABI Research, told the E-Commerce Times.
Why Thieves Love Smartphones
In 2012, 1.6 million Americans had their smartphones stolen, according to Consumer Reports.
The international trafficking of stolen smartphones by organized crime has "grown exponentially in recent years" because of its profitability, SB 952 avers.
The violence committed during smartphone thefts "is not acceptable, but I don't believe the kill switch will remove the motivation behind the thefts," ABI's Orr said.
"CTIA and its member companies moved as quickly as possible to work with the FCC, law enforcement officials from major cities and other policymakers to develop the proactive, multifaceted approach of databases, technology, consumer education, legislation and international partnerships to remove the aftermarket for stolen phones," Michael Altschul, general counsel at CTIA-The Wireless Association, told the E-Commerce Times.
"Our members [continue] to explore and offer new technologies to address these crimes while not inadvertently creating a trapdoor that hackers and cybercriminals could exploit," Alschul continued. "We also support Sen. Schumer's legislation that would impose tough penalties on those who steal devices or illegally modify the unique device identifiers."
CTIA has fought the notion of a kill switch since it was brought up last year, arguing that it would make smartphones more attractive to hackers.
The Love of Money…
SB 962 seems to suggest smartphone vendors and wireless carriers aren't keen to stop smartphone thefts because they profit from the crime.
Replacement of lost and stolen mobile communication devices was a $30 billion business in 2012, and the four largest wireless carriers made about $7.8 billion from theft and loss insurance products in 2013, it notes.
San Francisco DA Gascon's office did not respond to our request to comment, and Sen. Leno's spokesperson, Ali Bay, suggested questions on this issue be directed to the CTIA.