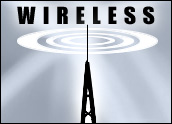 While marketers have long pursued the mobile or "third" screen, this channel is just now becoming a realistic option for most brands. Meeting consumer demand at the precise moment of that demand is not just push marketing, either. The new mobile environment empowers consumers to initiate the interaction.
Many marketers report that mobile marketing is generally more cost-effective than other marketing efforts and that they are finding improved levels of customer acquisition, engagement and retention through these targeted communications. Still, consumers of mobile technology are an antsy bunch, demanding more speed, access and usefulness through their ever-more-sophisticated digital devices.
For these consumers, it's not enough for a brand to have a mobile app. Rather, that app has to provide value in and of itself, enhancing the customer experience and solving a need that otherwise would have gone unmet.
The Big Mobile Picture
What counts as mobile these days? Any marketing initiative designed for or carried through the many wireless devices consumers use today, says the Mobile Marketing Association, the largest trade organization for mobile marketers. That includes everything from SMS messaging and QR Codes to optimized mobile websites and apps.
Retailers, banks, CPGs and any number of entertainment companies are integrating mobile into their traditional marketing, looking to pinpoint consumers at a specific place or time, and to insert themselves into games, tools and other applications.
Where does mobile marketing fit in the larger scheme of consumer marketing? How are companies using it, and how are they measuring the success of their efforts? These are some of the questions that the new Gleansight benchmark report on Mobile Marketing (currently available for free download) aims to address. Ultimately, the questions go right to the core of any marketing effort and are important as brands enter this new space.
Here are nine tips for companies to keep in mind as they set out on their journey.
Create compelling campaigns.
There's nothing new here, except the forum. Lackluster marketing campaigns will have lackluster results, regardless of the distribution channel.
The challenge with mobile marketing is to create compelling campaigns where there are few historical benchmarks. The evolution of the medium will continue for some time, which should be seen as an opportunity, rather than a reason to hold back.
Require a consumer call-to-action.
Like any good marketing effort, the best mobile campaigns encourage the consumer to take action, whether it's to reply to a question, take a vote or share with a friend. Mobile users are a sharing bunch. Their gadgets are capable of two-way or multi-way communications, so any message that dead-ends in their device is a message that cannot be used to its fullest.
Likewise, a mobile experience without a clear narrative or user experience — one that allows the user to flounder without proper guidance — is a wasted effort.
Provide appropriate incentives for participating.
In a cluttered marketplace and in tough economic times, consumers need to understand the value of the engagement if they're going to participate in it. That's particularly true in the mobile space, where messages can be more fleeting and the recipient can more easily move on to the next item.
In this environment, Top Performers say they are focused on providing appropriate and easy-to-understand incentives to maximize their mobile campaigns. These incentives, by the way, do not need to be financial. In some instances, participation itself is enough of a reward.
Adjust tactics based on campaign performance.
The successful deployment of any new medium depends to some degree on trial and error, and the ability to respond to initial results with flexibility. This is especially true of mobile marketing, a developing area that is undergoing constant change.
Fortunately, most vendors in the space understand the need to adjust to the facts on the ground. Top Performers are much more likely than Everyone Else to tweak campaigns midstream should the results not play the way they expect, according to Gleanster research. This flexibility is one reason marketers use specialized third-party vendors for their mobile apps and programs.
Target campaigns to audience segments.
Consumers have moved well beyond the one-size-fits-all approach to media consumption, and are using technology to satisfy their particular needs. Likewise, Top Performers are sitting on a wealth of data that help them to more narrowly focus their messaging to smaller groups.
The more targeted the message — the more it suits a particular customer need — the more likely it is to effect the desired response. Companies that incorporate social and mobile marketing into their traditional customer relationship management systems are better able to tailor mobile messaging to specific audience segments.
Invite consumers to other channels and media.
The rapid advance of mobile technology allows marketers to use more tools to increase the effectiveness of their mobile marketing spend. Consumers are able to move directly from a text message, magazine ad or billboard to a Web page or another interactive feature, which more fully engages the recipient.
Mobile messaging itself is expanding to allow video and interactive features. Drawing consumers into engaging, informative, or even fun content is seen as a way of increasing the likelihood of success in mobile messaging.
Integrate with other social media marketing programs.
The rising influence of social media has been driven by the advent of sophisticated platforms and also the consumers' inherent need to share and connect with others. Their mobile devices are a natural extension of this phenomenon.
Consumers are now more likely to voice positive or negative sentiment about a brand or product in a forum that is more easily shared than ever before. This increases the risk associated with any customer interaction, but it also presents a tremendous opportunity for marketers who are paying attention.
Responding to consumer activity in a public setting not only engages and potentially saves the customer with the issue, but it can also be seen by the larger public, leaving a positive impression of the brand and potentially fending off complaints from other users.
Integrate with offline marketing campaigns.
A lot of attention is paid these days to the importance and potential of social media or mobile marketing. While companies are beginning to divert money from traditional campaigns to mobile campaigns, it is still true that traditional campaigns still command significantly more attention than the new tools.
As such, Top Performers are finding it important to have their entire marketing initiative function as a matched set, offering consumers complementary messaging in any medium. They are doing the extra work to incorporate mobile into a cohesive branding message.
Identify and engage top influencers.
The similarities between social marketing and mobile marketing are never more clear than when marketers identify and engage their top influencers. In fact, effective mobile marketing frequently mirrors the approach that social marketers take in building successful campaigns.
Because mobile marketing can be identified with individual devices or user accounts, Top Performers find it possible to mine that data to find the consumers who are the most engaged, most active and most supportive. It is then easier to use some social marketing experience to take best advantage of that information, causing advocates to become more active.
---
Kevin S. Ryan
is research fellow at
Gleanster
and former vice president of social media at Barnes & Noble. He can be reached at
[email protected]
.