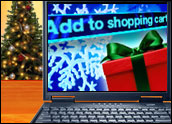 For e-commerce companies, the time has finally arrived. After months of extensive preparations, the holidays are here and the top business priority is to drive conversions.
Many of these companies have applied valuable lessons from 2012 and previous years by implementing basic Web performance-optimization techniques such as content compression, caching and using content delivery networks, especially on landing and product pages. They have also conducted extensive load tests incorporating external third-party services, as the impact of these services on a site's overall performance grows each year.
The technology change that's expected to have the biggest impact on this year's holiday season is mobile, and most companies have addressed this by including a variety of mobile devices and browsers in their performance-testing efforts.
However, it's hardly time for these companies to wipe their collective brow and say, "whew." After verifying website performance, scalability and robustness through testing, it's now time to get through the holiday season with confidence.
The key is having the right monitoring data to be able to raise problem awareness as early as possible, visualize the impact of the problem and have ready access to the intelligence needed to fix it. Here are five key dashboards companies need to keep an eye on throughout the holidays in order to make this critical revenue opportunity a success.
1. Mobile Performance and Multitouch Comparison
Many e-commerce companies are now saying, "We expect that revenue generated via our mobile apps will cross the 50 percent mark within this year!" As they start seeing an increase in revenue from mobile, e-commerce companies must extend performance-monitoring efforts from Web to mobile devices and browsers and across all the corresponding touch points, including websites, mobile sites and native mobile apps.
Besides number of users and orders, it's important to have a user-experience index conveying high-level mobile-performance trends. This is especially critical since there are more barriers to strong performance for mobile users than for desktop users, including battery strength, signal strength and constricted carrier networks. Yet mobile users typically expect the same level of performance excellence on their mobile device as they do on their desktop PC.
2. Infrastructure and Application Health
Load-testing best practices have long emphasized the importance of capturing performance data under load by focusing on real end-user experiences at the browser level. Yet while outside-in approaches to load testing remain more important than ever, it's also important to pay attention to the wealth of variables inside the firewall that can also affect performance as well as indicate that something may be going awry from an application-performance perspective.
Companies can benefit greatly from a dashboard that not only alerts them to system-monitoring issues but goes a step further to show how these issues may be affecting the applications and services running on them. The ideal approach is to combine this internal data with the real user-monitoring data from beyond the firewall to see which hardware problems may be affecting consumers.
3. Application Performance and User Impact
Companies need visibility into their different applications in order to see where end users may be getting hung up in the conversion funnel, how long it takes to complete each individual step and at what point end users may be abandoning their carts. This is key to optimizing the end-to-end functionality of applications as well as to identifying and fixing hang-up areas that may not necessarily be performance-related, such as when a conversion process is too long or cumbersome.
Where application performance is concerned, it is important to watch behavior across the most critical end-to-end click-through paths — i.e., from product search to clicking "add to cart" and to check-out. However, it's also important to watch behavior across additional use-case scenarios that often lead to conversion processes — even if not directly involved — such as browsing the product catalog or accessing a store locator.
Finally, in order to truly avoid any blind spots, IT teams must monitor the performance of all conversion-driving applications all the time, because issues can and do arise at any time. Delivering strong application performance under load for a few hours during a scheduled load test is one thing; maintaining strong performance for days or even weeks is another.
4. Regional Availability and the User Experience
The dashboard described above focuses on what end users are doing once they've accessed a company's site, but it's also important to have a dashboard that focuses on performance from outside the site — in other words, how long is it taking customers to get in, and is the site reachable from key regional markets? Understanding this is essential to identifying opportunities for optimization and making more-informed, performance-boosting decisions, such as when a particular geographic region could benefit by adding a content delivery network.
5. Third-Party Services
Today's modern websites rely on an increasing number of third-party services, such as social media plugins and ad services. These services can bolster the success of an e-commerce business, but they are just like other IT systems in that they can fail. It does not matter how big or reputable a third-party service may be. All services must be monitored closely, because poor performance for any third-party service can quickly bring down performance for an entire Web page.
It's important to remember that peak seasons like the holidays are equally intense — if not more so — for these third-party service providers. Consider payment-service providers, which are supporting hundreds or even thousands of customers who themselves are experiencing heavy loads. Therefore, it is imperative to have dashboards demonstrating the performance and health of these services continually throughout the holidays, in real-time. Companies should also have contingency plans as well as the option of turning off third-party content in the event that a service is slowing down and/or a major performance impact on one's own site is imminent.
There are also free services available that can help companies see when a major Web service experiences an outage and the resulting performance impact around the world. Services like this won't prevent third-party outages from happening, but they can help IT teams and companies identify when an external service has a problem and give them advance time to proactively address it, before customers are affected.
In short, holiday preparedness should not consist of a one-time load testing event; rather, holiday preparedness is an ongoing effort that must extend throughout the duration of the holiday season and even beyond. Most e-commerce companies will have at least one small hiccup or two during the holiday season — the key to avoiding lengthy, painful and costly war room situations is to have the deepest, most actionable, comprehensive data available to speed up error resolution.