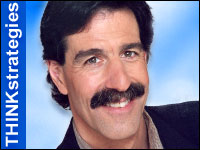 In my last column in this space, I identified 10 important milestones and events that helped to shape the SaaS and cloud computing market in 2009.
Now, I'm going to list some of the critical challenges SaaS and cloud vendors must overcome to sustain their growth in 2010, along with some exciting opportunities they can pursue to extend their market reach in the coming year.
The Challenges
First, the major challenges for 2010:
Cloud vendors must
deliver strategic value, not just incremental cost-savings;
avoid competing on price alone and further commoditizing cloud services;
convince enterprises to move more core business applications and operations to the cloud;
fend off escalating security threats to prove the cloud is a safe place to put corporate data;
address growing integration complexities to show how the cloud can complement legacy, on-premise systems and software;
resolve potential channel conflicts as more resellers, integrators and other third-parties vie for a share of the market; and
improve management visibility and governance to provide greater user control and compliance.
Despite these significant challenges, there are many market opportunities for the SaaS/cloud industry.
The Opportunities
Following are a few that I think are well within reach in 2010:
International Expansion

There have only been pockets of SaaS/cloud penetration globally. Now is the time to broaden the cloud footprint.

Inter-Enterprise Applications

The old idea of "extranet" is becoming a reality with today's e-procurement and SaaS-based supply-chain solutions.

Enterprise-Oriented Social Networks

Salesforce.com's introduction of Chatter is clearly aimed at building on the popularity of Facebook and Twitter.

IT and Service Management

IT professionals are becoming comfortable with SaaS and the cloud. Now, they are looking for SaaS-based management solutions that can help them do their day-to-day jobs more effectively.

Communications as a Service (CaaS)

Vendors have been promising unified communications for over a decade. Now, Web-based solutions are becoming a reality.

eHealth and Energy Management

The Obama administration is promising billions of dollars to modernize the healthcare and the energy industries.
What challenges and opportunities do you think should be added to this list for 2010?
---
Jeff Kaplan
is the managing director of
THINKstrategies
and founder of the
SaaS Showplace
. He can be reached at
[email protected]
.