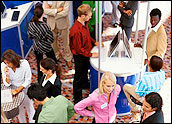 Mike Heaston knows the power of a good cycling event. Get the people out there, biking through the Colorado mountains, and they'll become loyal and steadfast customers.
"We're putting on events that people love," Heaston, owner of EventMarketing Group, told the E-Commerce Times. "We're creative, and these are our product."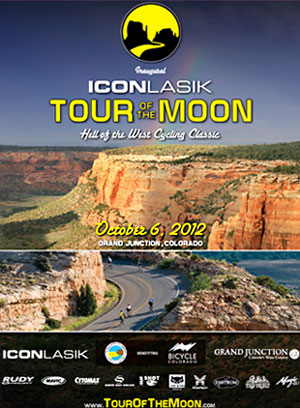 Though his company sometimes works with charities, its events — mostly cycling-related — are for-profit. He organizes and markets events such as the Elephant Rock Cycling Festival and the Colorado Cyclist Copper Triangle Alpine Classic, and they draw numerous sponsors, as well as thousands of cyclists from Colorado and around the country, who are willing to pay US$40 to $130 registration fees to participate.
Heaston markets his events through a variety of print and digital media, including flyers, brochures, email and social media.
"We still do the databases and mailing and distribution, but we're relying more on electronic media, doing blast emails, Facebook pages, Twitter announcements," said Heaston. "We don't want to miss out on where the market is."
Theories of Event Marketing
While Heaston's company exists solely to organize, market and sell events, many companies are turning to event marketing to promote their brand, attract new customers, and establish client loyalty. In fact, the field of event marketing has grown dramatically, with many companies establishing whole departments devoted to it.
"Event marketing is a strategic discipline, usually housed within a marketing organization, that evaluates, recommends, and executes face-to-face and virtual events as a vehicle in a larger marketing program," said Liz Lathan, vice president of the Corporate Event Marketing Association and event marketing director with Dell Global Event Marketing.
"Sometimes called 'experiential marketing,' event marketers bring their products, solutions or brands to their stakeholders in a way that allows them to interact with their offerings and network with other customers and prospects" she told the E-Commerce Times. "It can be as complex as a user conference or a large trade show presence, or as simple as a product sampling at a craft fair."
Events sponsored by a business must be part of a larger marketing strategy in order to ensure that they're effective and that they reach the right audience, Lathan noted.
"Every event that a company hosts or participates in must be a part of a larger marketing program to reach appropriate target audiences," she explained. "No organization would do banner ads on a website without having an integrated marketing plan to support that them — you'd want someone to click on that banner and it would take them to a hypersite which has all the brochures that are relevant to the product offering, along with a form to capture the visitor information so you can market to them again. Events are the same: one vehicle in a larger marketing effort."
Though in-person events are often preferable, virtual and online events can also play a role in an overall event marketing portfolio, Lathan said.
"The growth of social media has also been a fantastic addition to the event marketer's toolset, amplifying the activities at our events to those who can't be on site to experience it themselves," she said. "The desire for remote attendees to participate has also driven up the appetite for virtual extensions of live events, either from live streaming by video or from live blogging the content."
Events aren't just for large corporations with big marketing budgets, either. They can be just as effective for small- and medium-sized businesses.
"Small in-person gatherings can have a huge impact if they are hot prospects or influential among your target customers. Likewise, speaking opportunities at industry events can provide the thought leadership your company needs to drive interest," said Lathan. "The goal is word-of-mouth marketing: Get the right people buzzing about your company or product to drive interest and sales."
Event Marketing Help
For businesses that aren't sure how to start doing event marketing, some firms specialize primarily in the field. DPEM.com for instance, works with local and national companies to create events. President and executive producer Dominic Phillips works closely with companies to determine, first of all, what they want an event to accomplish. He'll then help design an event that is tailor-made to achieve those goals.
"We take a holistic approach," Phillips told the E-Commerce Times. "Rather than just asking, 'how big do you want it?' we ask, 'Why are you doing this? What do you need to come of it?'"
Events organized by DPEM.com include The Bay Area Science Festival, the Best of the Bay party for San Francisco Magazine, and nationwide workshops for Facebook geared toward potential advertisers.
Events need to evoke a sense of wonder, exploration and fun, Phillips said, in order to attract attendees and get them thinking positively about the brand.
"If you want people to have a good experience, give them one," he suggested. "Event marketing is the exploration of the adventure. Our goal is not just to make a beautiful or fun experience, but to make it successful."