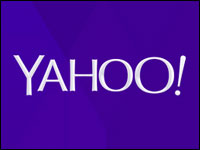 Yahoo on Wednesday announced that its board of directors decided to suspend plans to spin off its Alibaba holdings and instead will undertake a reverse spinoff, transferring its other assets and liabilities to a newly formed company.
The stock of the newly formed company will be distributed pro rata to Yahoo shareholders, resulting in two separate publicly traded companies.
Concern about the market's perception of tax risk is one of the factors that led to the suspension of the planned Alibaba share selloff, said Yahoo Chairman Maynard Webb.
If it were to sell its Alibaba shares, Yahoo would be obligated to pay at least US$10 billion in taxes. The reverse spinoff will turn Yahoo into a shell that owns shares in Alibaba and Yahoo Japan without incurring the possible tax burden.
It will take at least a year to separate the companies, Webb remarked.
Kudos for Yahoo
"Separating the underlying operational business from the stakes in Alibaba and Yahoo Japan is the right thing to do," said Barry Randall, a Covestor technology portfolio manager.
That operational business "has substantial operational cash flow" — he estimated about $600 million annually — as well as "several leading assets with substantial brand equity."
"Yahoo Finance is the No. 1 website, by traffic, for financial information," Randall told the E-Commerce Times, "and Yahoo Sports is a very credible media outlet."
Following the spinoff, the Internet business side of Yahoo probably will "continue to refine Marissa Mayer's message of being an everyday website where users have a reason to use one or more features — news, sports, weather, business," Randall predicted.
The reverse spinoff likely will accelerate the company's efforts to make that Internet content more usable on mobile devices, he surmised, "and probably fend off interest from larger companies eager to have its traffic, if not its tepid growth."
Going to Market
Yahoo's Web business could be an attractive acquisition for a number of media, cable and telecommunications firms.
Verizon has been up front about its desire to snap up Yahoo. If that happens, Verizon would become a media giant, having earlier this year purchased AOL.
Chances of Verizon's making the buy "are quite good, as Yahoo would be quite complementary to AOL," Randall observed.
It's unlikely that regulators would block such a deal, he added. "While Yahoo has a significant media footprint, neither it nor AOL is dominant enough to trouble consumer watchdogs with the threat of some media monopoly."
Twitter also could be a suitor, Randall suggested. Its market cap is "about $18 billion, so issuing $2 billion to $3 billion in stock to pay for Yahoo is quite doable. It would be buying a company with roughly twice its own operating cash flow for a fraction of its own value."
However, members of Yahoo's board indicated in a conference call Wednesday morning that it had not decided to sell Yahoo or any part of it.
What About Mayer?
The reverse spinoff could be construed as a rebuff of Yahoo CEO Marissa Mayer, who proposed the Alibaba stock selloff. The resignation of Mayer ally Max Levchin from Yahoo's board is viewed as evidence of that.
However, Levchin tweeted that his departure was not a sign of anything, noting that he ended his participation in all other major company boards months ago.
Mayer has vowed to stay on as Yahoo's CEO.
That's a good thing, said Trip Chowdhry, managing director at Global Equities Research.
"Marissa is doing a wonderful job," Chowdhry told the E-Commerce Times. "She has brought innovation back to Yahoo. Before she came on, Yahoo wasn't on any mobile devices, for example."
Mayer is "one of only four people in the world who understand technology and where it's going," Chowdhry said, adding that Larry Page is another.
However, Chowdhry took issue with Mayer's statement on CNBC that Yahoo is exploring options for doing a taxable or tax-free spinoff.
"Do you think the CEO's primary job is to figure out how to dodge taxes?" he asked. "That's not Marissa's responsibility; if that's what Yahoo wants to do they should get Bernie Madoff to run the company."