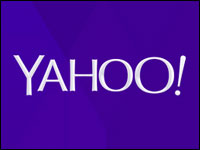 Yahoo on Friday announced that it has hired banking advisers and formed a committee to explore its strategic alternatives, the latest indication that the struggling company is serious about pursuing a possible sale.
The committee, along with advisers Goldman Sachs, J.P. Morgan Chase and PJT Partners, will identify and recommend to the board of directors transactions that it deems beneficial to employees and shareholders.
"All of us here at Yahoo want to return this iconic company to greatness," Yahoo CEO Marissa Mayer said. "We can best achieve this by working with the committee to pursue various strategic alternatives while, in parallel, aggressively executing our strategic plan to strengthen our growth businesses and improve efficiency and profitability."
One possible suitor is Verizon Communications. CEO Lowell McAdam told Jim Cramer of CNBC's Mad Money earlier this month that his company wouldconsider buying Yahoo.
The company announced earlier this month that it would lay off 15 percent of its workforce.
Yahoo shares climbed 2.3 percent to $30.09 in Friday trading, but they remain down more than 30 percent over the last 12 months.
Yahoo Performance
Google had about 63.8 percent of the desktop search engine market share, while Yahoo trailed with just 12.4 percent, coming in third place after Bing, acomScore qSearch report published last month found.
The rankings affect how tech companies use Yahoo in their dealings with clients and applications in business, according to Gustavo Morais, chief creative officer atST8 Creative Solutions.
"If you're talking about search engine marketing between Yahoo and Google, Yahoo represents a very small portion of the search landscape. It's a smaller search engine," he told E-Commerce Times.
"I really don't know who is using Yahoo. I don't use it. But they did have a presence at one point, and they're older than Google. But like MySpace, they got disintegrated. I think this might be a branding problem more than anything else," Morais said.
Lack of Insight
Yahoo's problems stem from a combination of complacency and being company-focused rather than client-focused, said Stephen M. Rapier, a marketing professor atPepperdine University who has worked with companies to provide Internet marketing strategy.
In his experience with Yahoo, the company made some major missteps in its growth, including changing a significant piece of the search-engine optimization and marketing puzzle, he told the E-Commerce Times.
"I used to buy online keyword programs for my clients, and what I found was a good, true, fair system. I knew where we were in relation to other bids, and I knew what position we would have. And then at some point in the later 2000s, it seemed like they tried to modify it to do what Google was doing, which didn't seem as fair," Rapier said.
"The turnoff to me was that it got very complicated. We had to do webinars and other things to learn how to use the new system. So I basically transferred all our accounts to Google and I never went back," he said.
Yahoo lacks an understanding of customer needs, Rapier said.
"Everything in the marketing out here continually changes at some pace or another," he noted. "A lot of times, executives reach a certain pinnacle and assume it's going to continue on like that forever. So if a company is really innovating and it has a culture that rewards innovation, I think they have a greater chance of being successful than people who find it difficult to change the needle at all."