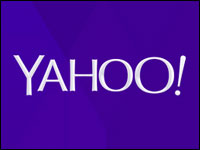 Up for discussion at Yahoo's next board of directors meeting is the sale of its Bing-powered search, longstanding mail service, aggregator-propped news platform, and the rest of the company's Internet business, according to reports that surfaced this week.
The possible spinoff of Yahoo's 15 percent stake in Alibaba also will be on the table, according to the reports, which cite people familiar with the matter.
Yahoo has struggled mightily over the last decade. One of the pioneers of the Internet age and a survivor of the Internet bubble, Yahoo's resiliency hasn't enabled it to retain relevancy, said Andy Abramson, CEO of Comunicano.
"Yahoo was once the site everybody went to," he told the E-Commerce Times. "That is now Google."
Yahoo's core services user base has been eroded by the likes of Google, Facebook, WeChat, WhatsApp, Skype, Outlook and so on, Abramson said.
"Yahoo was probably the first cloud-oriented player, well before Google," he noted.
Its core Internet services, which they sold on a regular basis to businesses and individuals, have become "anemic, pathetic, hardly maintained and yesterday's technology," Abramson said. "In essence, Yahoo has not kept up with the Googles."
Yahoo isn't driven by its search engine, as is the case with Google, noted brand consultant David Giannetto.
Yahoo's innovation was personalized portals, but that technology is commonplace now, he told the E-Commerce Times. "It's hard to accept, but Yahoo is actually a one-hit wonder. Like an 80s band still living on that one hit, [it's] been leveraging the same base of hanger-on loyalists it first acquired."
Yahoo has tried to reestablish its position as an Internet-defining brand instead of letting the name evolve behind the push of a market it could have owned early on: analytics and data acquisition, Giannetto observed.
"Hiring CEO Marissa Mayer, who lacked a visionary's understanding of what consumers want, was just another example of how the brand's culture is preventing it from evolving into something that could once again be special, but would have to be significantly different," he said.
Mayer Under the Microscope
When Yahoo's vital signs were fading, Marissa Mayer stepped in as CEO and is credited with having stabilized the company.
However, she recently has been under fire for failing to take the company further.
"Since Marissa Mayer was hired three years ago, instead of paring down and being a very focused company, Yahoo has had a string of acquisitions, significant management turnover, layoffs, attempted integration of new team members with existing operating teams — all while making no progress," said Abramson.
Mayer, a former Google executive, was hired to helm Yahoo's turnaround effort as the company struggled to hold onto anything that would make it relevant.
On her watch, Yahoo made several high-profile acquisitions, including mobile analytics firm Flurry for US$200 million, Tumblr for $1.1 billion, and a variety of advertising platforms and tools for billions more.
Although Yahoo has been seeing some success with advertising, it has failed to find its footing in the ever-evolving landscape of the Internet.
"There has been too many of these acquisitions and acqui-hires that have yet to really redefine Yahoo or its core Internet business," Abramson said. "Those businesses still have loyal customers and would likely be better sold off in parts and pieces to a business that understands how to give those customers a modern day experience."
The Yahoo Brand
Yahoo's core business centers around the consumer. Its marketing has declined, and its broadband partnerships have faded with the transition to fiber, Abramson pointed out. On top of that, Yahoo has failed to remain relevant in the mobile market after establishing itself in the sector early on.
In "all of these core areas, where Yahoo was so far out in front — ahead of Aol and Microsoft, and even ahead of Google at one point — Yahoo lost that edge, and the core Internet business is literally a shell of what it once was," he observed. Selling it off would be "in the best interest of Yahoo being able to focus."
If Yahoo decides to retain its Internet business, what it has going for it its a ton of consumer goodwill banked since the early days, said Giannetto.
"In a best-case scenario, Yahoo finally accepts that it will never again be a B2C giant but could gain significant momentum in the B2B market by charting a new and innovative way forward for the personalized marketing industry," he suggested.
Online ads have been losing their effectiveness, and consumers increasingly have expressed resentment toward them, noted Giannetto.
That hasn't stopped Yahoo from trying to force ads on its Mail users, however.
"Yahoo's problem has always been its inability to accept that consumer preferences change and companies must change with them," Giannetto said. "If they can't find a way to do this, then we'll continue to witness the slow decline of a once-great brand, until it has sold off all of the meaningful parts of itself and fades into nothing."