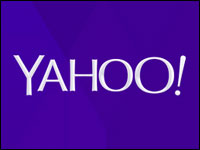 Yahoo has purchased SkyPhrase with the intention of enabling computers to deeply understand natural language and intentions. SkyPhrase will be joining Yahoo Labs.
"Yahoo uses Bing for their search engine, so it's unclear why they would buy a natural language technology for search because they can use Microsoft's technology," Rob Enderle, principal analyst at the Enderle Group, told the E-Commerce Times.
"[Yahoo CEO] Marissa Mayer looks like she's struggling to figure out where she should take the company and maybe she's figuring Google has natural language, so perhaps she needs natural language too in order to appear like she's doing something."
What's a SkyPhrase?
SkyPhrase has developed a proprietary approach to natural language understanding that determines the meaning of each part of a query and fits all of them into a whole. Previously, NLU relied primarily on fitting queries into preprogrammed patterns.
In October, SkyPhrase launched two Web agents — SkyPhrase for Google Analytics and SkyPhrase Sports — that allowed the use of natural language search in Web analytics and fantasy sports.
SkyPhrase for Google Analytics let users answer complex questions about their Web traffic without having to learn and use complicated interfaces, while SkyPhrase Sports returned data-rich results in response to questions about fantasy football statistics posed in plain English.
SkyPhrase Sports let users set up custom real-time and daily alerts. It also let users interface with it on Twitter to get answers to their questions rapidly.
Digging Through the Data
SkyPhrase's technology could be used for some form of pattern recognition to give Yahoo greater insight into what its users want, suggested Jim McGregor, principal analyst at Tirias Research.
It's "a solution integrated with data analytics to help derive information from and about the user for both current searches and future information that may be of value to the user," he told the E-Commerce Times.
The technology also could be used to notify users about new information or new products based on the results of previous searches.
Ultimately, SkyPhrase could help Yahoo strengthen its position in the search engine market. The company had nearly 6 percent of the global desktop search engine market in November, NetMarket figures show. That made it a poor second to Google, which had 71 percent. Bing had about 5.5 percent.
"If SkyPhrase can push people to Yahoo for searches, it will improve Yahoo's potential revenue not only from ads, but from other sources such as data analytics," Tirias' McGregor said. "It's all about how many people use a search engine and how often."
"Data analytics is going to be huge, and I estimate that many of the key players, like Google, will eventually generate as much from data analytics as they do from other sources," McGregor predicted.
Everybody's Doing It
Google has updated its Hummingbird algorithm to work in almost the same way SkyPhrase's NLU does, and it purchased natural language startup Wavii in April.
Microsoft has introduced natural language processing into Bing Shopping.
"Microsoft started natural language implementation in Bing Shopping because if you can drive customers to products more effectively, it's valuable to all parties," McGregor pointed out. Natural language technology could help users narrow searches and trigger suggestions for matching products, for example.
Pushing for Mobile Users
Another possible reason for the SkyPhrase purchase is to further drive Yahoo's push into mobile.
Yahoo has about 400 million mobile users, Mayer has said, and she wants the company to be one of the best mobile app developers.
This past Black Friday saw an increase in the number of purchases made over mobile devices, so Yahoo could well find this pursuit profitable.