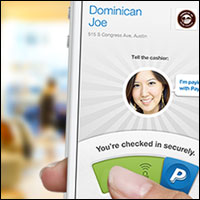 Recently I had a problem with a purchase, which led me to ask an important question: Will PayPal become the next BlackBerry or Nokia? PayPal must update, or it will lose to new competitors like Apple Pay, Google Wallet, CurrentC and Square, whose intention is to reinvent the e-commerce and mobile payment space.
A recent purchase exposed one of the weak links in PayPal's chain. I was talking with an executive and decided to try the company's service. I provided my credit card number and expected the service would run it through the credit card company. However, it ran it through PayPal instead.
The charge was not the problem. The problem arose when I requested cancellation and a refund. The company was gracious enough to accommodate, but the refund never showed up on my credit card statement, which I regularly check. A credit card refund typically would take a day or two at most to process, but it still has not shown up — and it has been more than 30 days.
In this case, PayPal is hurting the business, because customers who deal with this kind of delay feel less comfortable with the process.
PayPal's Weak Links
This is just one weak link that PayPal must fix if it is to survive as the marketplace changes. Remember how Apple's iPhone and Google's Android mobile operating system — favored by Samsung, LG, HTC and others — changed the entire smartphone business almost overnight a few short years ago?
That was when BlackBerry and Nokia were in the lead. Now BlackBerry is struggling with low single-digit market share. Nokia sold its mobile phone business to Microsoft, and the market is dominated by iPhones and Android smartphones.
PayPal was a great service when the Internet was young and consumers had no other choice. It gave us a way to do business with lots of small companies anywhere in the U.S., or in fact the world. It let small businesses start accepting credit cards. It was a new money system that let users without a credit card do business. PayPal was revolutionary.
Over the last decade or two, it has proved to be a success — so consumers have been willing to put up with some burps and hiccups.
However things are suddenly changing around PayPal, and if it doesn't change, update and improve, I am afraid it will become less relevant going forward.
Competitors like Apple, Google, Square and many others are quickly transforming the mobile payment space, and they have strong and current brand success in the tech space. The opportunity is growing, and this is a great time for newcomers to enter and transform.
PayPal's Moment of Change
The media loves to focus on how newcomers with innovative ideas transform industry segments. This is the moment when past industry leaders either change and continue to lead in new ways, or don't change, don't update and ultimately fail.
PayPal has a long history of success. It has a relatively strong brand name, but it needs updating to remain relevant. Strong brand names of yesterday — BlackBerry and Nokia, for instance — may find it difficult to remain current.
So PayPay has a big job ahead. It takes no time for dramatic industry changes and shifts to occur. The company needs to update and continue to lead, or it will fade. Its growth wave, which had been on the upside for the last decade or two, has crested.
That means PayPal needs to create the next wave — and quickly — to continue to grow before it's too late. Time is of the essence.