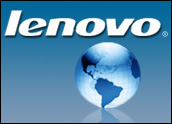 Lenovo is one computer maker that seems to be bucking the trend. In recent years they've continued to grow while others struggle.
Smartphone growth suddenly seems to be a point of interest for Lenovo, which recently acquired Motorola Mobility from Google. It's still too early to pronounce Lenovo a big winner in smartphones from this acquisition, but to date, things are looking good.
Three Questions
One, why did Motorola do so poorly on its own?
Two, why did Motorola do so poorly under Google's leadership?
Three, why is Motorola finally seeming to do so well under Lenovo's leadership?
These are interesting questions to which there are no clear answers — yet — but I will discuss them with you as they become more clear during 2015.
Lenovo is a leader in the computer industry. It was a smaller player before it acquired the Thinkpad line when it purchased IBM's personal computer business in 2005. Lenovo has been doing very strong business ever since — while overall growth in the computer business has slowed.
Clearly, Lenovo sees value in offering smartphones and tablets. They have been selling these devices for a while with a moderate level of success.
Now, Lenovo has acquired Motorola with every intention of being a leader in the smartphone space as well. So far, they seem to be on target.
Initial Results
Lenovo says they expect the smartphone side of their business to account for roughly 30 percent of revenue in the next 12 months. That sounds amazing, but remember, in this most recent quarter smartphone revenue was already 24 percent. So stretching to 30 percent is good, but not incredible.
How much did Motorola bring to Lenovo's table so far? It's hard to tell this early in the game. This past quarter was Lenovo's first since the acquisition of Motorola and investors had their eyes on this report.
Lenovo CEO Yang Yuanqing says Motorola has doubled its smartphone sales volume from a year ago, selling more then 10 million devices worldwide. He says they are very happy with the progress so far.
The good news for Lenovo is that the smartphone sector is a large and growing marketplace. The bad news is that the field already has several very successful heavy hitters, like the Apple iPhone, Google Android and Samsung Galaxy, to mention a few.
Although the smartphone business is one juicy target, many other companies have tried and failed.
Lenovo still does not sell smartphones worldwide. It will be interesting to see if they can compete globally.
The company must find new areas of growth beyond computers and since computers work well with tablets and smartphones, they are a natural next step. So far, smartphone growth has outpaced that of tablets.
Bottom Line
If Lenovo can grow their smartphone market share it will benefit their brand value. With Motorola, it appears that Lenovo is stronger.
It is also important to recognize that Lenovo has been successful in the smartphone business, on their own, in recent years as well.
Whether Motorola will make Lenovo stronger or not is a key question. Either way, I would say Lenovo looks like they intend to be a strong player in the smartphone space — and they seem to be headed in that direction. We'll keep our eyes on them going forward.