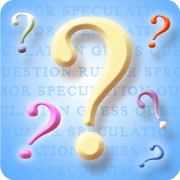 Earlier this week I planned to focus this column on saying farewell to Google+. Then Google suddenly announced something much bigger. It is splitting itself into several different companies under one master brand called "Alphabet."
Splitting up is what Google has needed to do for several years. The idea of creating a master brand makes enormous sense for a company like Google, which is an octopus with many arms. However, it is only right if it is done correctly. Some companies attempt it and win big time, but others fail.
A master brand is a top-level brand above all other brands. One of the most recent examples of success with a master brand is AT&T. A decade ago, SBC — a smaller local phone company based in San Antonio, Texas — acquired AT&T, BellSouth and Cingular. Then it made AT&T its master brand with other companies operating under it.
Over the last decade, it has grown and entered many different spaces, with companies that include AT&T Mobility, Gigapower, U-verse, DirecTV and many others.
In Google's case, the best name for a master brand would be "Google," of course. However, the master brand instead is "Alphabet." That does not make sense to me.
The Master Brand Should Be Google
I would have preferred to see "Google" kept as the master brand, operating the search engine, Android and other services from that company. Then it could create several different names for the many other companies it runs.
Since it is not taking this path, it may not be thinking of a master brand strategy. If so, this is a missed opportunity.
Based on its direction, this does not seem like a real master brand story. It sounds as though customers will continue to use core Google services, like search and Android, under the "Google" name.
New companies will be home to other Google offerings. They will be the ones impacted by any confusion.
Some users will experience no difference. They will still do business with Google.
If that's the case, then this will stand a better chance of success, but it won't be a real master brand play, and it won't be as simple or as successful as it could be.
Others will experience some confusion, with new services under new company names.
If that's the case, Google will miss a great opportunity to reinvent in the next decade. That's a shame.
Some companies have carried out a master brand strategy correctly, and they have won big time. Others have flopped.
Google had a great opportunity for another big success in this area with the Google brand, which is so well known.
Too Big to Fail?
Because of its size and strength, Google is unlikely to flop. However, it won't get as big a bang for the buck as it could have.
Still, it had to do something. Google is like a giant octopus with arms reaching in all directions. Actually, it's more like a giant bowl of spaghetti. It wants and needs to create order from all the chaos.
Its Alphabet strategy will help, but it is not the smartest way to leverage the brand for success going forward. A slightly altered strategy could have let it do both.
In any case, Google needed to change. Bringing order to chaos is always a good thing. Now let's see how it does.