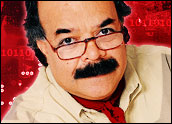 On this small planet, there is room for only one Yahoo, one Google and one Apple.After all, Yahoo takeoff YOOHOO failed, and online search engine Booble is nowfacing a court battle with Google.
There is also room for only one Windows, Microsoft's giant global brand, despitethe recent court ruling in Linux vendor Lindows' favor. After a prolonged battlebetween Microsoft and Lindows over use of the Lindows brand name, a grand jury inU.S. District Court in Seattle declared Windows to be a generic term.
Lindows — and, by extension, the Linux community — may enjoy this victory,but the name play wasn't necessary.
Will History Repeat?
Playing on names to imitate others or pull off a quick piracy of others'successful name branding has not been a historically successful strategy. Years ago, PineApple, a computer maker, made headlines as one of many Silicon Valley companies trying to ride Apple Computer's fruit-branded coattails. There were companies named Banana, Cherry and Orange as well. However, the success of Apple could not be duplicated. All the copycats failed.
Now it's Linux' turn. In the case of Lindows and other would-beWindows copycats, two wrongs will not make one right. Stop the pressesbefore launching Bindows, Dindows and Pindows. Those names are not goingto take you anywhere. Guaranteed.
Folks, there are more rewards in original name ideas. It is amazing howLinux came to power, and it really deserved a global name that couldbecome a super icon.
Windows Vulnerability
Some 10 years ago, I was critical of the name "Windows," declaring in mybook Naming for Power that it was "a billion-dollar headache forGates," a thing that eventually would come to haunt Microsoft. WhyMicrosoft picked this generic product name after devising a greatcompany name like Microsoft is a mystery. A slight change, witha better alpha-structure, would have been a real stroke ofgenius.
Generic or dictionary words are part of the public domain. They are notto be used as corporate brands. It is a mystery that in thinking of companyor product names, the human mind gravitates toward generic terms. Ninety-ninepercent of companies seem to think "Dynamic" is the best name, as it truly describes them. Sure — for the first few companies called Dynamic, half a century ago. It is unfathomable that this is still one of the most sought-after names at corporate registrar offices across the world.
Only a very few corporations with a direct pipeline to some gold reservecan afford to make a simple dictionary word a brand. In retrospect, Microsoft hasbeen very lucky. Most companies that choose generic-sounding names for productssimply exhaust themselves and lose the power of their brand.
Whither Copycats?
Why do such conflicts still crop up? Common naming often gives trademark lawyers a bad rap for unnecessary fights, but the naive executives who ignore the rules of naming in the first place are the ones who create these battles. Recently, big branding has taken a big beating, mostly for poorly crafted name campaigns. The era of pushing strange or silly names to convince customers that a company is too cute to forget is over.
What drives executives to copy is a very big question. Sometimes it is desperation orsimply a lack of foresight. There never was a shortage of world-class, star-quality names.Mega-failures and accidental naming have forced corporations to reconfigure their branding trees for better name architectures.
Time for Sobriety
Court battles like Windows vs. Lindows, Google vs. Booble and Apple vs. Apple(Apple Computer is defending itself against the Apple music trademark of theBeatles) finally are forcing management to take naming more seriously. Sober naming should now move into boardrooms and away from the la-la land of fast-talking marketing wizards, whose best tools for choosing names historically have been dictionaries, focus groups, freelance advice and words free flowing in daily life.
Rules are simple: Either you own a name outright, or you share it with others.Naming is a serious marketing issue, and rules of naming are a must, resultingin names that work like marketing weapons. Smart companies now know this.
Do you think that Microsoft, in retaliation, will simply change Windows to Winux?
Please don't even go there.
---
Naseem Javed
, author of
Naming for Power
and also
Domain Wars
, is recognized as a world authority on global Name Identities and Domain Issues. He introduced The Laws of Corporate Naming in the eighties and also founded
ABC Namebank
, a consultancy he established in New York & Toronto a quarter-century ago. He can be reached at
[email protected]
.
---