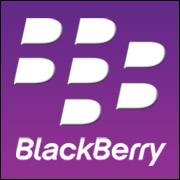 I write quite a few columns every week and every once in a while something changes and I have to rewrite. That happened Monday.
The BlackBerry news of last Friday was bleak, with a billion-dollar loss and the cutting of 40 percent of its workforce. It looked as though BlackBerry was crashing and burning. Even though this was terrible news, I knew it had several different options. It was up to the company to decide which direction it wanted to go next.
Then news surfaced that Fairfax Financial Holdings wanted to acquire BlackBerry and take it private.
My column was already written, outlining the choices ahead for the ailing smartphone maker — but when BlackBerry indicated the direction it wanted to go, I obviously had to revise.
The deal is not yet done, though, so BlackBerry is still shopping around. It's sort of like watching the TV show Shark Tank. The guest has one offer on the table, but wants to shop it around to the other sharks to get a better deal, while not losing the first offer. Sometimes it works — but sometimes all is lost. What will it be with BlackBerry?
Out of Sight
BlackBerry has been trying to reinvent itself over the last few years. It just has not been successful at it in the public eye. Perhaps if it could do its work hidden from public scrutiny, things would be better. Perhaps. That would mean it would really have to understand what the market and its customers really want.
Either way, BlackBerry will be a much smaller company. So the BlackBerry that we have grown to know over the last decade or two is simply gone. Its next job is to try and reinvent itself.
This sounds quite a bit like Motorola, doesn't it? Motorola led the handset business for decades until the late 1990s. Since then, it struggled for more than a decade. Sure, it had one hit, the Razr, but that was it.
Once it was a smaller company, it struck a deal with Google and Verizon Wireless and created the Droid. That was successful, but only for a small segment of the marketplace. However, it was enough to keep the company in business. Then Google acquired Motorola, and its future is now as secure as a company can hope for.
Perhaps we are looking at the early stages of the same kind of transformation with BlackBerry. Reinventing is always a messy and time-consuming process, best not done in the glare of the spotlight.
You never want to see how the salami is made — it's a messy process. That's why reinventing a company should be private. Just ask Michael Dell. This is exactly what Dell Computer is trying to do.
What Customers Want
After going private, BlackBerry can spend 100 percent of its time, attention and energy reinventing itself. After losing a billion dollars and cutting 40 percent of its workforce, the company will be much smaller and less important.
Could success still be in the cards for BlackBerry? Perhaps — if it understands the marketplace.
It will take much more than downsizing and going private. It will take understanding the changing opportunities of the marketplace. It will require giving customers what they really want — existing BlackBerry fans and new customers as well.
Who will lead in the race of handset makers and operating systems going forward? Obviously Apple, Google and Samsung. They currently control the market — but the market is huge and always open to something different. BlackBerry and Microsoft Nokia have tiny slices of the pie, and they're hungry for more.
If BlackBerry sees going private as an opportunity, it could do well. It has so far not excited the marketplace. I have so many ideas to make its existing customers happy and win new customers — many industry observers do. Why does BlackBerry not listen to the market?
Whether BlackBerry will be able to reinvent itself and become a growth company once again or whether it will just remain a small time competitor going forward is still unknown.
Either way, going private and becoming a smaller company is a good place to start and will ensure that BlackBerry will stick around for a while longer.