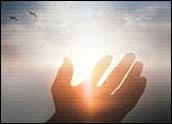 One of my childhood friends, who was also a Facebook friend, died in 2009. Yet I still get messages from Facebook encouraging me to connect with his Facebook page. Has that ever happened to you?
Or have you ever sent an email to a colleague, only to learn from other sources that the person is deceased? What happens to their digital content? Who has access to their social media accounts and webmails?
Social media services like Facebook, Google and LinkedIn and webmail services like Gmail, Hotmail and AOL require a user name and password and have contractual terms of service that require the provision of that information to the user. They also provide that the account is owned by the person signing up with the user name and password.
After someone dies, beneficiaries under wills might have access to that person's safety deposit box, bank accounts and stocks. However, those same beneficiaries have no automatic access to digital content if the ToS do not permit such access — and few do. As a result, barring a court order, the surviving family members may have no right to private content, webmails or anything posted on social media sites, and they often cannot delete the accounts of deceased family members.
Rescuing Your Digital Afterlife
Websites such as Death and Digital Legacy.com and The Digital Beyond provide information about digital content and rights to that content after the death of the owner. The tension is between providing privacy to the owner and rights to the heirs to access such content. The legal question may be based on whether such content becomes part of the decedent's estate or continues to be protected by the ToS and privacy policies.
Some companies address data inheritance. For example, SecureSafe is a Swiss website that provides online storage that is "safe as a Swiss bank vault," in the company's words.
In SecureSafe's ToS there are specific terms that deal with data inheritance, including the following:
"The customer has the option to make the uploaded data available to beneficiaries (so-called data inheritance).
"The customer is responsible for ensuring that, in the event of his death, the allocation to the beneficiaries of the data uploaded by the customer meets the relevant formal requirements under inheritance law.
"In particular, the customer shall ensure that any bequest or appointment as heir by disposition will satisfy the applicable formal requirements under inheritance law. Necessary documents (e.g. wills) may be handed over to a trustee."
There are a number of vendors offering these services, so you should investigate the service provider that best suits you.
States Weigh In
States are struggling with this issue as well. A proposed bill in New Hampshire, for example, "would allow control of someone's Facebook, Twitter and other accounts such as Gmail to be passed to the executor of their estate after death," according to an ABC News report.
In addition, "five other states, including Oklahoma, Idaho, Rhode Island, Indiana and Connecticut, have established legislation regulating one's digital presence after death," the report adds.
The website Digital Estate Resource includes details about the laws in many of these states, including a 2010 law in Oklahoma:"The executor or administrator of an estate shall have the power, where otherwise authorized, to take control of, conduct, continue or terminate any accounts of a deceased person on any social networking website, any microblogging or short message service website, or any e-mail service websites."Because state law controls wills and estates, it is unlikely that we will see a federal law.
Google Offers Help
A new feature on Google, Inactive Account Manager, allows Google users to select trusted contacts to receive data from many Google services. Google recently published a blog post entitled, "Plan your digital afterlife with Inactive Account Manager," in which, amusingly, it admits the title for the new service is "not a great name." Still, the service does allow you to
"choose to have your data deleted — after three, six, nine or 12 months of inactivity; and
select trusted contacts to receive data from some or all of the following services: +1s; Blogger; Contacts and Circles; Drive; Gmail; Google+ Profiles, Pages and Streams; Picasa Web Albums; Google Voice and YouTube."
However, before Google takes any action, it will "first warn you by sending a text message to your cellphone and email to the secondary address you've provided," it notes.
What Advice Can Lawyers Give You?
Dallas lawyer Ira Silverman, who specializes in wills, trusts and probate, offers this advice:
"Include language in your will to authorize access to and to transfer ownership of all your digital assets, data, media and information.
"Also, keep a list of all such information for your survivors — and include applicable passwords for — social media, email accounts… any site where you have to log in with a user ID and password."
It's important to consult a knowledgeable lawyer to protect your digital assets.
What Does the Future Hold?
Now that Google has introduced its Inactive Account Manager service, and given the importance of the topic, we may see more social media sites and webmail services provide similar solutions.
It seems that Google's approach, coupled with state laws that grant account access to executors, is the proper direction.