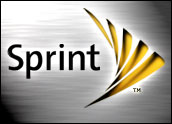 There's a New Sprint in town. Last week the earth shook twice in Kansas City — once when Sprint decided to end its pursuit of T-Mobile, and then again when it replaced CEO Dan Hesse with Marcelo Claure. What can we expect next?
The first thing is this: Sprint is going to be a very different kind of company going forward. New CEO Marcelo Claure and Masayoshi Son, CEO of majority owner Softbank, will take Sprint on a new path, which they say will lead to rapid growth and success.
Son has said many times over this last year that he sees a big opportunity here in the U.S., and I think he is right. The U.S. is an incredible growth opportunity for the changing wireless industry.
What the New Sprint Will Look Like
Son decided scale would be beneficial, so he wanted to acquire T-Mobile to speed up that process. However, pushback from regulators convinced him to back away for now.
So Sprint's merger with T-Mobile will not happen — not now anyway. However I would not be surprised to see more M&A activity from the new Sprint going forward.
I've expected success for both Sprint and T-Mobile, whether they merged or not — the merger would have made them different companies, though.
I have received countless calls from the media asking my opinion of the Sprint news. They ask how successful Sprint can be going forward alone.
That one is easy. Sprint has an enormous growth opportunity at its fingertips. The wireless industry is changing. Then again, the wireless industry changes every five to 10 years. The last major change was when Apple's iPhone and smartphones running Google's Android OS — like Samsung's Galaxy line — entered the scene.
If you want an example of how quickly Sprint can recover, just consider the sudden success T-Mobile has had over this last year with its new approach and new thinking.
T-Mobile was crashing and burning for years. It was the worst performer of the top four. Now it is suddenly successful, thanks to new CEO John Legere's new thinking and new passion. T-Mobile seems to be reborn.
Sprint can do exactly the same thing and see the same powerful growth. Sprint can start to achieve the same kind of rapid success over coming quarters. That's what both Son and Hesse have been talking about over this last year.
Turnarounds happen quickly. It seems that Sprint is setting itself up for just that kind of turnaround. Son said last week that we should prepare for Sprint to come out swinging. It sounds like it wants to undercut industry pricing.
So what else will the new Sprint look like going forward?
Well, after the acquisition of Sprint last summer, Softbank started investing billions rebuilding the network. It would take time, but when complete, Sprint would be the nation's newest wireless network. That sounded pretty exciting — a player being reborn.
We are now waiting to hear from Son and Claure about next steps. What are Sprint's new plans and strategies going forward?
I think Sprint will continue to be a wireless carrier competing with AT&T Mobility, Verizon Wireless and T-Mobile — but based on what I've heard, it will be much more going forward.
CEO Dan Hesse Out
In the meantime, there was a major shift in leadership at the company. CEO Dan Hesse has been replaced by new CEO Marcelo Claure.
I have followed Sprint for the last few decades, and I believe Hesse saved Sprint when he was brought in six years ago.
Sprint was in trouble. It had gone through two CEOs and was still crashing. Hesse, who came from Embarq, ended up being its savior.
Dan Hesse kept Sprint alive. He reinvigorated the employees and their attitude, and he made Sprint proud of itself once again. He improved the network quality. He improved relationships with customers, partners and investors. He innovated with products, services and pricing.
Hesse strengthened and grew Sprint by acquiring Embarq and Clearwire, and now it has wireless spectrum to aid growth. Hesse led Sprint through a long list of events that breathed life back into its lungs.
Over this last year, he oversaw the rebuilding of the network made possible by the financial investment from Softbank.
CEO Marcelo Claure In
Now we must all get to know the new CEO, Marcelo Claure. He says that he has lots of innovative ideas and works well with Masayoshi Son. This means Sprint will be starting out in a new direction for growth.
This is exciting, since the opportunity in the wireless industry going forward is huge.
Claure has been on the Sprint board of directors since January of this year. He was the CEO of Brightstar, which he founded in 1997. A Miami-based wireless distributor, Brightstar grew into a global business with more than US$10 billion in gross revenues for the year 2013.
Claure's bio is full of very interesting and valuable information. He is young and full of entrepreneurial energy, and he could indeed be just what Sprint needs now — which leads me to believe we may start to see the earth shake under the new Sprint.
Brightstar was acquired by Softbank last year, so Claure is already part of the Sprint and Softbank family.
I expect to see some exciting and different thinking and ideas coming from the new Sprint. It will be a very different company from now on.
Listening to Claure's initial comments is stirring the industry embers and getting the marketplace excited. We are all very interested to see exactly what's coming next.
Sprint Ahead
So what will Sprint look like going forward? This is what Claure and Son need to talk with the marketplace about — and in detail.
This could be an instance when both Son and Claure act like Babe Ruth pointing to the outfield fence before hitting the home run.
We are seeing new directions in the wireless industry already. One example is Amazon, with its new Fire Phone.
This is a new approach in wireless — and new marketing and new thinking for the smartphone market. Amazon is not competing with Apple's iPhone or Samsung's Galaxy in the traditional way.
Instead, Amazon simply considers every Fire Phone that it sells is another way to sell more stuff via its website and app. This is a great idea and brand new thinking for this industry.
I expect to see fresh and innovative ideas coming from the new Sprint. I expect to see the Sprint brand refreshed, re-energized and expanded. I expect to see advertising and marketing helping to redefine what the new Sprint will be going forward.
This is a unique opportunity for the company. It's a restart — and restarts can be very successful.
Remember 10 years ago, when SBC acquired AT&T, Bellsouth and Cingular? It rebranded and refreshed its image, and as AT&T, it has been wildly successful ever since.
I think Sprint could be setting itself up for this same kind of opportunity. Just look at AT&T, Amazon and T-Mobile as three examples.
Now we wait to hear what Son and Claure have to say about the new Sprint, and their plans and strategies going forward.
This is an exciting time in the wireless industry, indeed. I think of Sprint as a caterpillar that entered the cocoon last summer and is getting ready to emerge as a butterfly. Let's keep our eyes on Sprint.