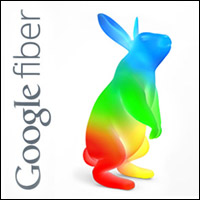 Google Fiber, the high-speed Internet unit of Alphabet, has agreed to buy Webpass, a San Francisco-based broadband service provider that operates in five major metropolitan areas of the U.S., Webpass announced Wednesday.
The deal will allow the combined companies to accelerate the growth of high-speed Internet across the U.S., said Webpass President Charles Barr.
Webpass will remain focused on expanding Web access to residential and commercial buildings, mainly through point-to-point wireless infrastructure, he said.
"Google Fiber's resources will enable Webpass to grow faster and reach more customers than we could as a standalone company," Barr noted.
Webpass currently has tens of thousands of customers in Chicago, Boston, San Diego, the San Francisco Bay area, and the Miami area. In the Bay area, it operates in San Francisco, Emeryville, Oakland and Berkeley. In the Miami area, it operates in Miami, Miami Beach and Coral Gables.
The service costs US$60 a month or $550 per year.
Bay Area Battle
The deal comes months after Google engaged in a public battle against some leading U.S. broadband providers over access issues in the Bay Area.
Google was being denied access to various forms of build-out infrastructure, including above-ground telephone poles, Google attorney Austin Schlick wrote in a letter sent earlier this year to the California Public Utilities Commission.
Google already offered high-speed Internet access and video on the Stanford University campus and wanted to expand into other California markets, but it was given the runaround at every turn, Schlick complained.
"Some infrastructure providers owners … are resisting their duty of providing non-discriminatory access," he wrote.
Acquiring Access
"Google has discovered that placing fiber is actually pretty hard and expensive," said Mike Jude, program manager at Stratecast/Frost & Sullivan.
"Solutions that reduce the cost to reach subscribers, especially in downtown built-up areas are attractive," he told the E-Commerce Times.
"The issue is access, and Webpass has established access both in apartment buildings and on poles," noted broadband technology analyst Craig Settles.
"Google is finding that incumbents, by their anticompetitive nature, do whatever they can to prevent upstart competitors from gaining traction in various markets," he told the E-Commerce Times.
"Those delaying tactics can cost a company like Google valuable time. Webpass has done that work, and by acquiring this company, Google now has immediate access without the pain," Settles added.
"I would imagine that Webpass has a number of deals in the works as well — and by the acquisition, Google would have access to those markets," he pointed out.
Further, "Webpass has people skilled in working the municipal bureaucracies to gain access, as well as people skilled in construction, logistical implementation and several other skills, which Google probably sees as valuable acquisitions as part of the deal," Settles said.
Growing Pains
Google Fiber currently operates in Kansas City; Atlanta; Provo, Utah; Austin, Texas; and Nashville, Tennessee. It is building out infrastructure in Charlotte, North Carolina; Huntsville, Alabama; San Francisco; Raleigh-Durham, North Carolina; and San Antonio, Texas.
The company has announced plans to enter a number of major cities, including Chicago, Los Angeles, Phoenix and others. Just last week, it announced plans to try and gain approval for expansion into Dallas.
However, Google Fiber's expansion has been hampered by intense government regulation and competition from rival broadband firms that have fought to keep out such a strong potential competitor.
"It's as simple as this — backhoes don't scale, and neither do city permitting processes," Paul Teich, principal analyst at Tirias Research, told the E-Commerce Times. Teich is a resident of Austin, Texas, Google Fiber's second major city.
Red Tape
The Webpass acquisition demonstrates that Google is actually serious about becoming a major player in the ultra high-speed Internet market, said analyst Jeff Kagan.
"When this [Google Fiber] started, I think they just wanted to tweak existing providers to speed up their deployment," he told the E-Commerce Times. "However, it seems now that Google wants to continue to be a player in this space."
The leader in the fiber space is, by far, AT&T Gigapower, which offers speeds of more than 1 gigabit per second, Kagan noted. The service earlier this year expanded across the U.S., providing connections to homes, apartments and small businesses in or near Chicago, Dallas-Fort Worth, Houston, Miami-Ft. Lauderdale and San Antonio.
The acquisition is scheduled to close this summer, subject to regulatory approvals and customary closing conditions.