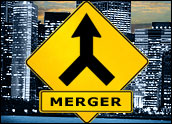 The proliferation of social media and the real-time Web has created a significant change in the role of today's marketer. The shift from a traditional marketing mix to a predominantly online marketing focus has placed new expectations on marketers to understand website traffic, generate leads online, and demonstrate a return on all marketing investments.
Just 10 years ago, websites were static tools akin to an online brochure. Marketers used the Internet, but not to its fullest advantage. Websites were rarely updated with fresh content, and companies didn't have any insight into how people arrived at a website or what type of content was the most relevant.
Today, marketers are heavily reliant on dynamic systems driven by analytics. The knowledge gleaned from these systems touches every part of a business — from marketing to sales, and up to those who make strategic decisions about business operations and growth strategies.
Profiting From Personalization
Taking center stage in this new world is the ability to personalize content and interact with a customer. Businesses have learned they can make more money and improve customer satisfaction by developing website content based on a one-to-one versus one-to-many approach.
Through targeting, companies can create unique profiles of their visitors, understand their preferences, and deliver content that best matches each visitor's primary interests.
In a relatively short time, three distinct technology categories have emerged to address these challenges and support the needs of today's marketers: 1) Web content management, led by companies such as Ektron, EPiServer, Sitecore and Tridion; 2) Web analytics, featuring solutions like Omniture and Coremetrics; and 3) Marketing automation, including products from Aprimo, Eloqua and Marketo.
Companies in these three categories provide businesses with a myriad of tools needed to successfully market and drive sales through online channels. From an M&A perspective, this type of rapid synergistic category-building doesn't occur very often, which makes marketing solutions like these prime targets for consolidation.
Converging Circles
We've come a long way since the early days of the Internet, but the marketing industry still faces a significant challenge using these tools. While many of the companies mentioned above share overlapping business models, none of these new technologies are fully integrated to provide a seamless process for interacting with the customer.
As a result, we believe that each of the three categories will rapidly consolidate through high-dollar transactions. At the end of the day, any system that drives customer interaction — whether it's a social media, analytics, content management or customer relationship management (CRM) solution — will be merged into one.
Adobe has already spurred a wave of consolidation in this arena with the purchases of Omniture and Day Software, and IBM has acquired Unica. These early acquisitions have started to close the chasm that exists between tools that manage a company's website content and solutions that analyze site traffic and track customers.
The category produced by the consolidation and integration of these platforms is now being called "Web experience management." This includes the full spectrum of technologies that can enable and manage online initiatives aimed at customers. WEM solutions can help marketers rapidly publish content, maintain consistency of their message, and control the delivery of content in a personalized manner.
This new megamarket is poised for rapid growth. Many of the potential acquisition targets are doubling in size every 18 months, and in approximately two years, the market will likely exceed US$5 billion.
The multiples paid for high-growth companies in this space to date point toward continued M&A activity in the market over the next several months.
"What we've lacked is the interest of larger vendors that have the resources and portfolios to meet the broader needs of online marketers," notes a recent report by the 451 Group. "As these vendors now get in on the act via these acquisitions, the sector seems set to change, and WEM may take root as a new area, with its combination of WCM and online marketing tools."
CRM Will Enter the Game
These market dynamics also pave the way for increased M&A activity involving CRM vendors such as Salesforce.com, Microsoft and Oracle. In order to grow their market share, these players will need to acquire companies that extend the value of their CRM solutions.
There is no doubt that companies like Salesforce.com have dramatically changed the way customer relationships are managed, but they need the ability to automatically link and feed into lead- generation systems to create a cohesive process for today's online marketers.
These vendors will evaluate potential acquisition targets based on the breadth of their capabilities, ease of technology integration (Java vs. .Net) and cultural fit.
In summary, the next several months will be a period of heightened M&A activity for online marketing solutions. Driven by the need for integrated solutions, larger vendors will be quickly looking to build out the breadth of their portfolios with capabilities to better serve the challenges and needs of today's online marketer.
These individual categories will not disappear any time soon, but companies across the Web content management, Web analytics and marketing automation categories have built innovative and valuable solutions. They now have a rare and immediate opportunity to position themselves for acquisition.