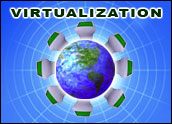 Virtualization projects can help organizations improve key business metrics, but with these benefits also come risks that these projects could cause issues with end-user experience, visibility into application performance, and bandwidth utilization.
While performance issues can impact business metrics, more than 20 percent of organizations surveyed for Aberdeen Group's December study, "Virtual Vigilance: Managing Application Performance in Virtual Environments," experienced significant improvements in the performance of business-critical applications after conducting virtualization projects.
"The potential benefits from virtualizing an enterprise infrastructure go beyond cost savings and improved flexibility," said Bojan Simic, research analyst, Network and Application Performance at Aberdeen Group. "Benefits could also include business goals such as responsiveness to customers' needs, employee productivity, and the creation of new business opportunities."
In order to achieve these benefits, organizations need to be aware of specific issues of managing application performance in virtualized environments, he said.
"More importantly, companies need to ensure that network and application performance is not an afterthought as virtualization projects are being rolled out," Simic said.
As organizations are conducting virtualization projects to achieve operational efficiencies and manageability of enterprise infrastructure, they are looking to ensure that virtualization projects do not negatively impact the performance of business-critical applications.
Organizations that are trying to improve the performance of business-critical applications in physical environments are more likely to experience performance improvements as compared to their peers that are looking to achieve the same goals in virtualized environments (Figure 1).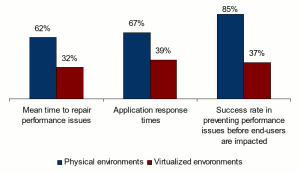 (Fig. 1: The Impact of Virtualization on Managing Application Performance — click to enlarge)
WAN and Virtualized Environments
As organizations are increasingly deploying technology solutions for desktop virtualization, they are facing additional challenges regarding application delivery over the wide area network (WAN). Organizations looking to optimize application performance over the WAN in virtualized environments are facing challenges of reduced visibility into application performance and increased latency and bandwidth requirements, said Simic.
"By implementing tools for accelerating virtual desktop user traffic we wanted to improve our network throughput. With the deployment of these tools, we are able to support our business in a more efficient way," said Bruno Marniquet, Global IT Infrastructure Manager at Ampacet Corporation, a New York-based plastics manufacturer.
When the company decided to centralize all data and processes in one unified system, the IT managers decided to invest in a Web-based ERP (enterprise resource planning) system. This affected servers in the headquarters in New York and its European headquarters in Luxembourg as they were consolidated.
As wide area network traffic began to increase due to centralizing servers, Ampacet deployed WAN accelerators on their network between its U.S. and European headquarters.
"Rolling out a new remote entity with minimal setup makes us more responsive to market needs," said Marniquet. "We have already lowered costs by 24,000 euros (US$31,000) per year by implementing the eight virtual desktop accelerators to optimize the network usage."
The WAN accelerators made the attempt to virtualize, consolidate and integrate a success, as management and maintenance significantly improved.
"Within days, users' experienced seamless access to applications and a 400 percent increase in network performance speed with optimal network throughput and capacity," said Marniquet.
"Most issues regarding the management of application performance in virtualized environments are associated with a lack of visibility into the entire transaction flow," Simic said.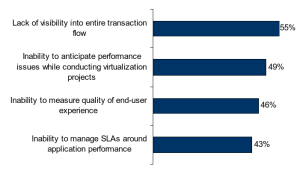 (Figure 2: Top Obstacles for Achieving the Optimal Level of Application Performance in Virtualized Environments — click to enlarge)
However, Aberdeen's research has found that organizations conducting server, desktop, and storage virtualization projects are experiencing 18 percent reductions in infrastructure cost and 15 percent savings in utility cost.
"In order to effectively address goals for managing application performance in virtualized environments, organizations need to develop a mix of capabilities that are not necessarily required for application performance management in traditional physical systems," said Simic.
Nearly half of organizations surveyed reported that the inability to anticipate possible performance issues while conducting virtualization projects as one of the top challenges. These organizations are more concerned with the operational and business benefits associated with virtualization projects and become concerned with the effect of these projects on application performance only when they start experiencing problems, said Simic.
"At this point, less than a quarter of organizations surveyed said they have the capabilities in place for predicting changes to application performance prior to conducting virtualization projects," Simic said.
Finding the Right Balance
Organizations that are conducting virtualization projects are looking to take actions that would enable them to find the right balance between benefits from virtualizing servers, desktops and storage and their abilities to monitor, analyze and accelerate application performance in virtualized environments.
In order to find this balance, organizations are taking actions around improving visibility across both physical and virtual systems, assessing the business impact of application performance and understanding interdependencies between different applications in virtualized environments.
"Taking these actions allows end-user organizations to bridge the gap between capabilities that were sufficient for effective application performance management in physical environments and new capabilities needed to achieve optimal performance in both physical and virtual environments," Simic said.
A good majority of network-related issues (72 percent) with application performance involves delivering corporate data over the WAN, as shown in Aberdeen's June study, "Application Performance Management: The Lifecycle Approach Brings IT and Business Together."
Further research in August's report, "Optimizing Application Delivery over the WAN," showed that organizations are continually looking to invest in solutions for accelerating applications over the WAN, "though there is a growing concern about how effective these technologies work in virtualized environments," said Simic.
Currently, organizations looking to improve the speed of business-critical applications in virtualized environments are two times less likely to achieve this goal as compared to their peers that are dealing with the same issue in physical environments.
But even though they are experiencing some performance issues, organizations conducting virtualization projects are achieving some measurable business benefits from conducting these projects.
In order to evaluate a true business value from conducting these projects organizations need to take into consideration not only cost savings, but also other business metrics such as lost revenue opportunities and customer satisfaction, said Simic.
Aberdeen's June report revealed just that, showing that organizations can potentially lose up to 9 percent of overall revenue if issues exist with business-critical application performance. And almost three quarters (74 percent) of these organizations also reported issues with application performance to be correlated to a drop in customer satisfaction, Simic said.
"Even though organizations could experience significant cost savings from conducting virtualization projects, these benefits could diminish if they don't have capabilities in place for the effective management of application performance," he said.
One of the key challenges for these organizations is that the effective management of application performance in virtualized environments requires a set of capabilities and functionalities that were not required when these organizations were looking to achieve the same performance goals in physical environments.
"Understanding what these capabilities are is making the different between the success and failure of virtualization projects as measured from a business prospective," Simic said.
The top challenge for managing application performance in virtualized environments is a lack of visibility into the entire application transaction flow. To effectively meet this challenge, organizations need more than just technology solutions to monitor and analyze the performance of virtual infrastructure.
"They need to have a good understanding of interdependencies between physical and virtual systems," Simic said. "But they also need to put internal processes in place so application, systems and network management teams can share the information required to effectively address performance issues."
Obtain a complimentary copy of the report here.
---
Andrew Stamer
is an Aberdeen Group research associate.
---